Peers Helping Peers: Finding Help for Hepatitis C
Last updated: November 2019
If you are have ever been diagnosed with hep C, it is likely that you had or have some questions. Like so many of my peers, and as someone who lived with hep C for years, I was shocked, surprised, and scared with my diagnosis. Having experienced symptoms for years, there was no relief in finally receiving a diagnosis of hep C. It was not something I knew much about, and what I thought I knew was generally wrong.
Feeling scared? We understand
Once I had gotten over the initial shock of being told I had hep C, I went looking for answers to my many questions. The usual internet searches yielded little encouraging information. At the time there, was not nearly as much good information online, which didn't help. I stumbled upon a forum that had been created and was run by peers (people with lived experience). There, I found support, information, and community in that group of people who themselves had been living with hep C. Some were new like me, while there were also veterans of their own hep C battles who had treated multiple times with interferon alone or with ribavirin, which was all that was available at the time.
The value of support
The kindness, information, support, and community I found in the group made such an impact in my own hep C journey, and ultimately, it solidified my own commitment to help others as I had been helped.
Fast forward a few years of learning and helping when I could, I was asked to be a counsellor with Help-4-Hep: a helpline for people with questions about hep C, and seeking help with their own hep C. It had started the year before by some amazing people who understood the great value in peer support and navigation. It was evident from day one that we could make a huge difference in the community of people affected by hep C. We have without question helped thousands of people to acquire knowledge and support, and access to care and treatment through a network of people and organizations all over.
How to get help
As I live in Canada, it was always my wish to expand the helpline to include Canadian content, referrals and peer navigators familiar with the Canadian healthcare landscape. Healthcare is provided in Canada in a very different way from the US, even though the issues are much the same as far as how it impacts people, testing, and treatment.
We have been in operation for nearly 3 years now and are about to launch something new: Texting capability, so we can receive text messages through our toll-free service. I am very excited and looking forward to being accessible through another popular method of communication. Stay tuned as we will be announcing soon what our launch date is, and feel free to text or call any time and we will do our best to help you or someone you know; this is our promise and commitment to help.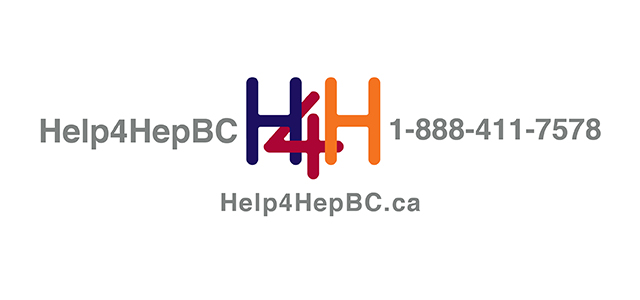 If you live in the United States and are looking for help, you can call Help-4-Hep at 877‑435‑7443.
This article represents the opinions, thoughts, and experiences of the author; none of this content has been paid for by any advertiser. The HepatitisC.net team does not recommend or endorse any products or treatments discussed herein. Learn more about how we maintain editorial integrity
here
.