A Place of Care: Help-4-Hep
What does "care" mean? Care comes in so many shapes and sizes. I've never met anyone who doesn't need or deserve care. Providing care, helping someone get to care, receiving care, and being cared about are truly the foundation from which we are able to thrive. This is especially true when dealing with a chronic illness.
As a Help-4-Hep peer support counselor, I've been privileged to participate in a care exchange for several years with people who are facing hepatitis C themselves or with a loved one.
The beginning of care
The moment the phone rings and we answer, "Thanks for calling the helpline this is _____. How can I help you?", the care begins. Understanding that this might be the first time a person is talking about having hep C, it's integral to listen and begin to build a trust relationship and always remember how it felt to be diagnosed: scared, questioning, explanatory, and wanting to be cured and to live.
The cascade of care
Educate natural history, testing windows, transmission risks, etc.
Assess what testing may be needed
What are the needs?
Linkage to care, insurance/no insurance, financial struggles, in treatment/after treatment, medication denials, stigma, referrals, emotional support, etc
Search and research to meet those needs
Encourage and empower
FOLLOW UP, FOLLOW UP, FOLLOW UP!
"Lost to care"
Have you heard the phrase "lost to care"? In the hepatitis C community, we sometimes see folks get tested with no follow through and have no continuum of care. Perhaps they receive a letter or phone call from a blood bank, or are in rehab, prison, homeless, or simply tested and their healthcare provider doesn't treat hep C and they have no idea what to do next... so they do nothing. Sometimes, the very real discrimination that surrounds hep C prevents care. Everywhere they turn, there is a painfully closed door- Especially for folks who have or are currently using drugs. Sadly, many stay lost.
I'm sure you read the words "follow up" three times above. Help-4-Hep is committed to finding the best suited care and treatment and staying CLOSELY in touch as much as permitted. As a moderator for HepatitisC.net, I see the community checking in and responding to others all the time. This is what it takes to let people know they're cared about and so many are, therefore, NOT lost to care. In an ideal world, NO ONE should get lost. EVERYONE who wants to be treated and cured of hep C deserves to be.
Call for help
A call to Help-4-Hep is the beginning of receiving help to navigate the often twisty road to a cure. And did I mention CARE? I think I did!
Please call: 877-435-7443
www.help4hep.org
The call is free, the help is free.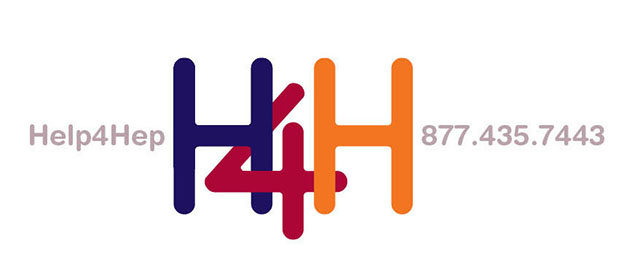 For those in Canada, call or text Help4Hep BC* at 1-855-411-7578. *Please note, Help4Hep BC may be able to provide limited support for people outside of British Columbia. 

This article represents the opinions, thoughts, and experiences of the author; none of this content has been paid for by any advertiser. The HepatitisC.net team does not recommend or endorse any products or treatments discussed herein. Learn more about how we maintain editorial integrity
here
.