Help-4-Hep: One Counselor's Perspective on Peers Supporting Peers
Last updated: February 2022
As a peer counselor for Help-4-Hep, a nationwide toll-free telephone helpline for people who have been exposed to or diagnosed with hepatitis C, I've heard it all. When calling, many people are scared after a recent diagnosis, or confused about how they contracted hepatitis C. In the face of these emotional challenges, the Help-4-Hep hotline offers a unique kind of support for people dealing with hepatitis C.
Have you been exposed to or diagnosed with hepatitis C? Here is some more information about Help-4-Hep, an overview of the questions I receive, and what I do as a peer counselor:
What is it like to be a peer counselor?
The most beneficial and best part of my hep C journey has been the contact with peers. Peers, in this context, are those of us who have lived with hep C, or have a friend, or family member who has. By understanding that we are not defined by our illness, we can realize that we share much more than a disease.
Although many of us are from the age group called Baby Boomers, not all of us are. We are not all of part of any specific age group, or any socio-economic, cultural, or other category. The hepatitis C virus does not discriminate. Despite stigma and judgement that people may encounter with a hep C diagnosis, there should be no stigma. Anyone can have hepatitis C.
Where can I find someone to talk to?
When I was first diagnosed (many years ago), the places where one could find help and support was limited to a few forums online and even fewer face-to-face support groups; and access to them depended on where you lived. They are/were mostly in larger cities and towns. Face-to-face meetings are great, but not practical for most of us. Traditionally, finding community and help that is available when you need it or when it fits your schedule is not always possible. Typically, support groups meet weekly or at least on a rigid schedule, which can make attendance challenging. Help-4-Hep offers on-demand, flexible, toll-free support.
Why do you want to help others?
As I am now starting my 5th year as a counselor with Hep-4-Hep, I remain as convinced now as ever just how much value the H4H helpline provides to our peers in the hep C community. Confidential and safe, the team is made up of people who have a strong commitment to helping others, along with a broad understanding of the issues- from their own personal experience, as well as acquired knowledge.
I've been diagnosed with hep C... now what?
If you have been diagnosed with hep C, you probably were, at least initially, frightened and confused. I was, and I know that it is common for most of us. Without the support from others, it would have been a much more difficult time for me. Having somewhere to call, with a person on the other end of the phone who can answer questions in real time, and to follow-up with help in understanding test results and all the steps before, during, and after treatment is very helpful, to say the least.
How can Help-4-Hep help me?
Help-4-Hep counselors are able to help in ways that are not always as easily measured, except to say that, sometimes, all you need is reassurance and a friendly voice to tell us that things are not necessarily as bad as they seem, and how they can get better.
Why should I call Help-4-Hep?
Help-4-Hep is for anyone seeking help about hep C. Our help includes finding health services in your area, whether you are insured or not. If you have been diagnosed or someone close to you has, or you are concerned about your own risk of exposure, harm reduction, or simply have any questions about hep C, please call and talk to one of our counselors. The call is free; the help is free: 877.435.7443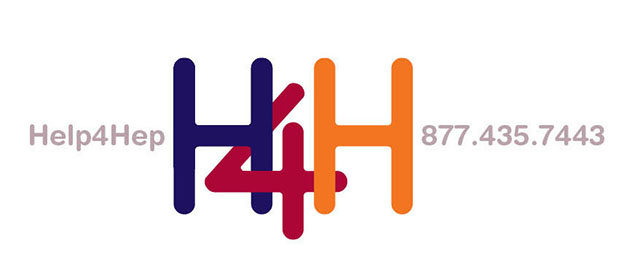 For those in Canada, call or text Help4Hep BC* at 1-855-411-7578. *Please note, Help4Hep BC may be able to provide limited support for people outside of British Columbia. 

This article represents the opinions, thoughts, and experiences of the author; none of this content has been paid for by any advertiser. The HepatitisC.net team does not recommend or endorse any products or treatments discussed herein. Learn more about how we maintain editorial integrity
here
.