Checklist for Hepatitis C Treatment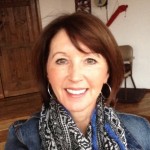 By Karen Hoyt

·

July 28, 2017
The countdown to start treatment is an exciting time. You might experience some anxiety as the time draws near. Your doctor helped you choose the medication for your body and genotype. Your insurance finally gave approval. You are ready to get started, but still kind of scared of the whole mess. Instead of worrying about what could possibly go wrong, start preparing for treatment! Just like astronauts have a checklist before take-off, you can make sure you are off to a great beginning too! Checklist for Hepatitis C Treatment:
Phone a Friend
Everyone has a few good friends that they can count on to help them through rough patches in life. Let them know you're going to be on treatment. Tell them you might need some support. It's ok to share personal information with someone you can trust. If you don't have anyone like that in your life, contact a local support network. It may be a 12 step group, a nearby church, or another group of friends. Think about hobby groups you know – such as bowlers, knitting circles, your coffee group, fishing buddies, or even old school mates.
Signs and Symptoms
Know of the potential side effects. It's not like looking for the worst. It is more like being prepared. If you end up having mouth sores due to treatment medications, it is a good thing to know what to do ahead of time. That way you can have something on hand to help relieve the symptoms, or you can call your doctor. Looking for signs and symptoms means you are less likely to panic when something crops up.
Kitchen Makeover
Stock up on foods that you can grab in a hurry. Things like ingredients for a fast pot of soup can be a real tummy soother when you get nauseated. Even if you don't usually drink protein drinks, there may come a time when you need some nutrition fast. If there is a favorite go-to food that you enjoy, stash some away for a rainy day. Have a variety of snack foods, healthy ingredients, and freezer meals to help keep up your strength during hep C treatment.
Medicine Chest
Having a handy plastic box, or shoe box makes it easy to grab your meds. You may want to keep them in a small plastic container where you can count out one week's dosage at a time. Keep a pain reliever, a stomach soother, and anything else you might need in there as well.
Lifeline List
Keep the phone numbers of your doctor, pharmacy, insurance company, and friends or family nearby. Keep them in your phone and add a tag to their contact name called "treatment". That way you can reach someone even if you are sick or brain foggy.
By going over your checklist, you can be sure of a good start for hepatitis C treatment. It can also help you with a safe and healthy landing once you are clear of the virus!