Congenital Heart Disease to Hepatitis C Donor's Heart
Last updated: November 2022
I'm 48 years old and I had tricuspid atresia, pulmonary stenosis, mitral valve regurgitation, pactus ductus aorta, atrial septal defect, ventricular septal defect, transposition of greater vessels, hypoplastic right heart syndrome (HRHS), cardiac cirrhosis. I still have liver fibrosis due to the fontan.
I was one of the oldest living HRHS patients that worked about 60 hours a week up until my heart and liver transplant evaluations in November and December 2018. I was an elementary teacher and I taught English as a Second language at a small community college before my transplant.
My history with my health and heart
I had the original Blalock-Taussig Shunt in 1973. The Classic Fontan Procedure in 1985, where I was the 3rd patient to have it done at Pittsburgh Children's Hospital. Both surgeries were done by Dr. Ralph Siewers. Then, I had the Cox-Maze IIII Procedure, Revision of the Fontan, and a pacemaker implanted all in one day at Children's Hospital in Chicago where I was the 81st person to have that surgery in 2005. Dr. Constantine Mavroudis was my cardiac surgeon. In the 46 years prior to the transplant, I had 3 pacemaker implants, 5 coils, and 20+ cardiac caths, 10 + liver biopsies, plus multiple arrhythmias and multiple TIA's.
The pediatric cardiologist gave my parents the opportunity to do the Classic Fontan in the late 1970's or wait until the 1980's. I'm glad my parents waited a little bit longer.
A new start with treatment
I was the oldest single ventricle patient or half a functioning heart patient, willing to receive a hep C donor's heart for my transplant on August 8, 2019 at Presbyterian Hospital in Pittsburgh. My cardiac surgeon was Dr. Sciortino. Along with that I willingly took the case study drug called Epclusa for 90 days. By taking the medication, I was considered cured from hepatitis C that my heart donor had.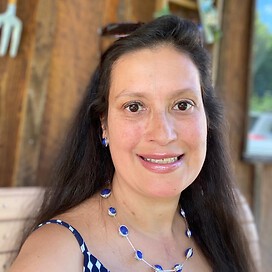 I've never really limited myself and I've achieved all the goals I've set for myself. I've traveled extensively in the USA, 42 states and 17 countries.
Sorry I wrote so much. Feel free to ask me more questions.
This article represents the opinions, thoughts, and experiences of the author; none of this content has been paid for by any advertiser. The HepatitisC.net team does not recommend or endorse any products or treatments discussed herein. Learn more about how we maintain editorial integrity
here
.