Remembering Barry Edge
Last updated: January 2019
It is with great sadness that we share the passing of former HepatitisC.net advocate Barry Edge. Barry passed away on January 24th 2019, surrounded by his loving family. We are thinking of his loved ones during this difficult time. Barry will be remembered, and missed, by all who knew him.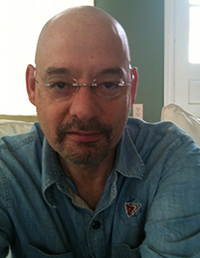 A dedicated advocate
One of HepatitisC.net's earliest advocates, Barry committed his life to serving others, through roles as an intake counselor for a substance abuse program, former Vice President of the Hepatitis C Association, and passionate advocate for the greater hepatitis C community. Throughout his battle with hepatitis C, and especially following his liver transplant in 2014, Barry was committed to sharing his experience with others, and offering his knowledge and support to fellow patients.
We are honored to have known Barry. His kindness, passion, and supportive attitude will be remembered by the entire hepatitis C community, as well as the advocates and team members of HepatitisC.net.
Join us in remembering Barry
We know that Barry's writing, advocacy efforts, and kindness touched so many in the hep C community. If you would like to share any memories or stories about Barry, please comment below.
Barry's family asks that in lieu of flowers, donations be made to The Clyde F. Barker Penn Transplant House in Barry's name. More information can be found here.
Rest in peace, Barry. Our community will miss you deeply.