We are extremely saddened to say that on January 24, 2019, Barry Edge passed away. Barry was a wonderful member of the HepatitisC.net community and an incredible advocate. He will be deeply missed.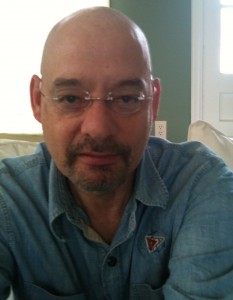 Barry was a musician, hepatitis C advocate, and medical journalist. He worked as an Intake Counselor for an inpatient substance abuse program, and as a SAMHSA-certified trainer teaching HCV essentials to both patients and clinicians in underserved communities. He has dedicated himself to writing for the hepatitis C community. He served as Vice President of the Hepatitis C Association for four years, attended the AASLD Liver Meeting, the NIH roundtable for hepatitis C, and the HCV policy meeting in Washington, D.C. in 2009. Shortly afterward, his illness started catching up with him. He was forced to quit writing and playing music due to neurological problems from hepatic neuroencephalopathy. In 2013, he was told he would die within a few months without a liver transplant. "There's nothing like imminent death to teach you how to pray," he says, and credits his family, friends, and church community for his survival. At the end of February, 2014, a team of doctors walked into his hospital room and asked, "Are you ready to go?" After a 6-hour operation, Barry awoke with a new liver and a new take on life. He says, "I never knew true gratitude until my transplant. It's humbling to have so many people involved with saving your life. I cherish every day I'm alive."
Click here to read all of Barry's articles on HepatitisC.net.