The War on Hep C is Led by Veterans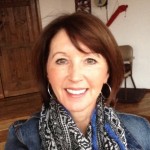 By Karen Hoyt

·

October 11, 2017
With an enemy like hepatitis C, there is a continuous uphill struggle. For those who have served in the military, your time has come. The Veterans Administration (VA) has begun to launch an even more aggressive attack against the virus. Their tactics are setting a new standard for other health care programs by expanding treatment to all who have served. The war against hep C is on.
What does this mean to United States vets?
Viet Nam Era – In the past, financial resources were scarce. This hit hard with Baby Boomers who had served in Viet Nam. Many were exposed to the virus during inoculations, or after receiving medical care using infected equipment. That meant that they had been infected with hep C for many years. Most of them were young when they exited the military and came home. After living for many years with the silent killer, they discovered that they had cirrhosis.
Treatment regardless of liver health – Limited funding meant that many VA clinics and hospitals offered treatment only to those who were really sick. In other words, if you had bleeding varices, portal vein hypertension, anemia, low platelets, or ascites, you stood a better chance of getting treatment. In 2016, a new policy promised help for everyone who has hep C, no matter what their stage of liver disease.
Continued money for screening – Other government health care agencies have looked to the VA for being the leader in the strike against HCV. That is because they began screening and treating former military early in the battle. They plan on continuing to test and treat. In fact, they spent almost $700 million in 2015 and plan to spend $1 billion in 2017.
Clinical treatment – Once a person has been identified as HCV positive, additional testing is required. This means that every VA clinic should be prepared to assess a hep C patient. That includes viral load, complete blood count, stage of liver disease, and hepatocellular carcinoma surveillance.
Reaching out – There have been increased efforts in reaching out to veterans who may not have connection to care. Some veterans may not seek out medical care unless they have severe symptoms. Hepatitis C rarely has outward symptoms until liver disease is acute. Veterans may live in isolated areas, or even be homeless and now the VA is asking that every veteran be tested. They ask other veterans to spread the word to their buddies that they served with.
Because veterans are 5 times more likely to have the hepatitis C virus than other United States citizens, there has been a call to action in every state. The government has reached out in many ways to identify those who have the virus. They hope that by detecting who has the virus, they will be able to offer treatment before the patient gets advanced liver disease. By making hepatitis C treatment a priority, the VA has been able to identify and treat many veterans and will continue in the battle against hep C in the future.