Spotlight: May is Hepatitis Awareness Month
Many of you expressed to us that you would participate in Hepatitis Awareness Month. So, as we kick-off this awareness month, we thought of a few ways to spread awareness throughout the month of May about Hepatitis C.
All month, we'll be focusing on sharing personal stories, correcting myths and misconceptions, and sharing resources to help those of you living with hep C. This month is about everyone: those just starting treatment or looking for treatment options, and those who have been cured of hepatitis C.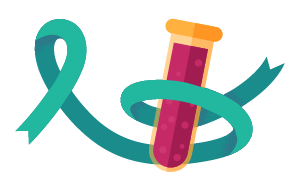 We'd love to hear from you as well! Here are a few ways to get involved:
Take our poll

Community Poll
How important is Hepatitis C awareness to you?
Talk in our forums
Share your personal journey
Use our Q & A tool
Connect socially
Follow us on Twitter and like us on Facebook to stay up-to-date all month long. Throughout Awareness Month, we'll be sharing stories, facts about hepatitis C, and more- Feel free to share with your networks!
You can also check out these articles related to awareness:
Ways to Create Awareness for Hepatitis C:
By: Karen Hoyt
If you had a chance to create awareness for Hepatitis C, would you? Signing on to join a campaign or doing a march may not be your bag, but there are other ways that you can help spread information... READ MORE
How To Deal with Hep C Stigma
By: Editorial Team
Have you ever felt judged or stigmatized for having hepatitis C? Due to the myths and misconceptions surrounding hepatitis C, many people feel judged or mistreated because of their diagnosis... READ MORE
Cured, But Still Advocating for Others
By: Kim Bossley
I often get asked why I spend so much time around those with hep C when I no longer have it. They proceed to say to me "Once I am cured, I am going to be long gone, as far away from the meaning hep C as I can". I can totally relate to that statement, trust me... READ MORE
Hepatitis Awareness: Why You Should Care
By: Karen Hoyt
All of the global efforts about Hepatitis C Awareness seem a bit far removed from my living room. What about you? What has all of the media attention done for you and why should you care about it... READ MORE
We look forward to hearing from you this awareness month!

Community Poll
Do you experience long-term side effects from hep C treatment?