Hepatitis C In America: What's That?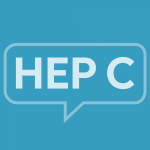 By Editorial Team

·

June 3, 2019
The Hepatitis C In America 2019 survey is now closed. Click here to see the results! We look forward to your participation in our next survey. Thank you for your interest!
Are you one of millions of people dealing with hepatitis C? Whether you're waiting to start treatment, currently on treatment, or have been cured, we want to hear from you.
A hepatitis C diagnosis can be challenging, but to learn more about the challenges of hep C, we're conducting our annual survey (SURVEY NOW CLOSED). By taking our survey, you can bring awareness to the realities of life with hepatitis C.
What's the survey about?
The survey covers "basics" like diagnosis and treatment experiences, but also dives into the nitty-gritty, like the long-term side effects and the day-to-day challenges of hepatitis C. We hope to learn more all things hep C, including surprising symptoms, financial impacts, and quality of life!
All survey responses become property of Health Union, LLC, and are kept completely anonymous, confidential, and reported in total (your specific responses will not be reported individually).
Why should I take the survey?
Each person who takes the survey contributes to a better understanding of hep C awareness and knowledge, and can help others who are dealing with hep C to feel less alone. Sharing your experiences through the survey can reveal the similarities, and differences, between each person's journey with hep C, and can bring greater awareness to this condition that affects millions of Americans.
What happens after I take the survey?
After the survey closes each year, the Editorial Team at HepatitisC.net takes your responses and creates an infographic to share the community's experiences, and highlight important findings from the survey.
But that's not all – throughout the year, we publish articles and videos based on learnings from the survey, like this one about how hepatitis C affects the skin. We hope that this survey-driven content contributes to the information available to those affected by hep C, and helps them connect with those who have walked the same path.
One voice may seem like it won't make a difference, but each voice can change how others perceive hepatitis C, and bring comfort to someone coping with a diagnosis.
Still have questions? Comment below, or email us at contact@hepatitisC.net for more information.