Spotlight: Hepatitis C Awareness Month
May is Hepatitis Awareness Month! While awareness isn't limited to May, during this month, we want to highlight the impact of hepatitis C, recent developments in treatment, and how the hep C population is changing.
In addition, this month, we will focus on sharing personal stories, tackling popular myths and misconceptions, and sharing resources to make live more manageable with hepatitis C. This month is about all of us: People just diagnosed, people starting or looking for treatment, and people cured of hepatitis C.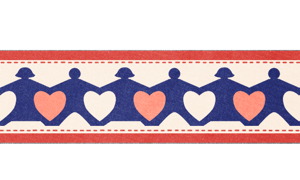 Enter our giveaway!
We're thrilled to giveaway our Hepatitis C Self-Care Package! To help one lucky community member cope and manage their hepatitis C journey, we are giving away:
(1) Moleskine classic notebook, blue
(1) Beiluner luxury rosewood ballpoint pen set
(1) AM/PM weekly 7-day pill organizer
(1) Pavilia fleece blanket throw inlight blue
To learn more about our giveaway and how to enter, click here!
Want to get involved with our community? We'd love that–here are a few ways to do just that:
Poll
What hepatitis C awareness efforts do you participate in?
Talk in our forums
What would you like to share with others about hepatitis C? Join the discussion and tell us in our forums section!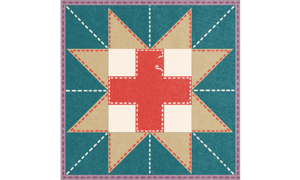 Share your personal journey
Spread hepatitis C awareness by sharing your personal story. How did you navigate life after diagnosis? What has shifted in life with hep C?
Editor's Note: Are you afraid to talk about your hepatitis C? At HepatitisC.net, there are ways to get information and connect with others, without revealing your identity. Click here to learn more about how to talk about hep C anonymously.
Use our Q&A tool
Have questions about hepatitis C diagnosis or test results? Perhaps about treatment options and their side effects? Or maybe you've been cured and want to pay your knowledge forward? Check out our Q&A forum and engage with our community.
Connect socially
Follow us on Twitter or Instagram and like us on Facebook to stay up-to-date all month long. Throughout Awareness Month, we'll be sharing stories, facts about hepatitis C, and more. Feel free to share with your networks!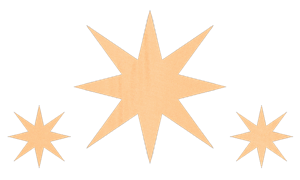 Learn more
You can also check out these articles related to awareness, treatment developments, and shifting demographics:
Awareness
Ways to Create Awareness for Hepatitis C
By: Karen Hoyt
If you had a chance to create awareness for hepatitis C, would you? Signing on to join a campaign or doing a march may not be your bag, but there... READ MORE
How To Deal with Hep C Stigma
By: Editorial Team
Have you ever felt judged or stigmatized for having hepatitis C? Due to the myths and misconceptions surrounding hepatitis C, many people feel... READ MORE
Treatment
Treatment for Your Hepatitis C Treatment
By: Connie Welch
I found the best way to help with the duration of treatment for hepatitis C is to keep focused on target goals, which I call treatment for the treatment... READ MORE
Shifting demographics
Hepatitis C Risks: Are We Forgetting About Young People?
By: Editorial Team
The number of young adults with hepatitis C has gone up in recent years. Most of the new people being diagnosed with hepatitis C are under age 30. Today, the largest group of people being diagnosed... READ MORE
Who Gets Diagnosed with Hepatitis C?
By: Editorial Team
Millennials are the most likely subgroup of the population to get the hepatitis C according to a 2019 study published in The Journal of Infectious... READ MORE
Poll
What dietary changes have you made to better manage hep C symptoms? (Select all that apply)