Merck's Zepatier Receives FDA Approval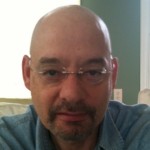 By Transplanted

·

February 1, 2016
On Thursday, January 28, 2016, at 6:59 PM, Merck announced it had received FDA approval for its hepatitis C drug, Zepatier (elbasvir and grazoprevir). Zepatier got the OK for genotypes 1 and 4. Elbasvir is a NS5A inhibitor. Grazoprevir is a protease inhibitor (NS3/4A). The "NS" designations refer to the nonstructural proteins they inhibit. 12 weeks of therapy, one pill, once a day is expected to cost somewhere in the $50,000 range, far less if insurances are able to negotiate discounts. I have word that the Fair Pricing Commission (FPC) is meeting Friday afternoon, with hopes of lowering the price of AbbVie's drug, Vekira Pak. Remember that Gilead Sciences was shown by the Wyden-Grassley report that it practiced an official policy of ignoring the pleas of HCV advocates, while it seems that within Merck is a longstanding philosophy of curing disease for the benefit of humanity. Having endured Gilead Sciences' brief, but devastating tyranny over hep C treatment, those not yet cured in early stages of the disease may finally have an opportunity to be rid of this potentially deadly disease. We're now awaiting news of any possible patient assistance program. The baseline cure rate of Zepatier (Zep-a-teer) is 95+%. Studies with ribavirin show a virological response rate of 99%. It should be noted that according to Merck, Zepatier is not for use in patients with moderate or severe liver impairment (Child-Pugh B or C). Hopefully, this translates into Zepatier being a first-line drug for patients in states of early disease.
The pricing of Zepatier is the real news – it's more in line with a 48-week course of peg interferon/ribavirin, so it's hard to imagine severe restrictions or mass denials based on cost. However, this may likely come down to insurances in individual states, many of which have refused to expand Medicaid and receive federal funding under the ACA. This principle-over-people philosophy puts politics before people. How saving government money has become more important than saving lives and improving our standard of living remains a mystery – how people are willing to vote against their own self-interest for a political end.
Experimentation with protease inhibitors goes back over a decade, beginning with Boehringer's BILN 2061, a PI that cleared HCV infection within 24 hours, but was unfortunately lethal to the chimpanzees chosen to be our surrogates. Incivek (telaprevir) was the first to win FDA approval for the commercial market, but required co-administration with interferon and ribavirin. Boceprevir, a polymerase inhibitor, soon followed, also requiring PEG IFN/RVN. For the most part, polymerase inhibitors under investigation at that time targeted the NS5B enzyme of the polymerase complex.
Why these new, real cures have taken so long to develop is self-evident in the nature of the hep C virus. No virus can be seen with the naked eye, or the kind of microscope most people imagine. At 40 nanometers in diameter, HCV is one of the smaller viruses found in nature. Shorter than a wave of light, examination of the virus requires an electron microscope. Then there is the discovery of compounds that are able to inhibit select portions of the virus that are even smaller.
Cured is cured. SVR is never remission, as in cancer. These new drugs cure hepatitis C. However, it should be noted that no hepatitis C drug now available can confer immunity. Reinfection is a real possibility in those who continue to engage in risky behavior, i.e., sharing needles for intravenous drug use. There are naysayers out there who maintain that no one is ever truly cured of HCV. Don't believe it. And now, with Merck's Zepatier on the scene, hopefully we'll see some integrity in marketing this lifesaving drug.
This article represents the opinions, thoughts, and experiences of the author; none of this content has been paid for by any advertiser. The HepatitisC.net team does not recommend or endorse any products or treatments discussed herein. Learn more about how we maintain editorial integrity
here
.