Unique Challenges: Young People and Hep C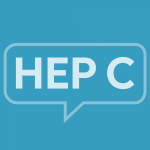 By Editorial Team

·

November 19, 2019
Anyone can be diagnosed with hepatitis C. From younger people to Baby Boomers, people with hep C come in all shapes and sizes, and ages. While we often talk about how hep C affects Baby Boomers, today, more and more young people are being diagnosed with hep C. To better serve community members of all ages, we asked our HepatitisC.net advocates, "What are some unique challenges faced by younger people with hepatitis C?". Check-out their responses, or comment below to share your own thoughts!
From Connie
"A person who is childbearing age and/or has young children, they have different challenges than someone who is 40 or older. As a reference, someone who does not have children yet, they may be faced with the challenge of getting treatment and being cured of the virus before starting a family. If someone is pregnant, they would need to wait until after their pregnancy before starting treatment in order to not cause harm to their baby. There is a low risk of transmission between the mother to the baby. For someone who has small children, they deal with batting hepatitis C, and treatment with possible side effects, while caring for children and often working full time with little rest. For someone who is working full time and going to doctor's appointments, tests, and treatment is challenging with work schedules and could cause a financial hardship or employer problems."
From Daniel
"For some, I expect that curbing one's drinking might be a challenge, since much of young peoples social life revolves around or is intertwined with alcohol. I expect the same stigma that impacts older people also affects young people, and today, with growing attention on the opioid crisis, a hep C diagnosis maybe be even more stigmatizing."
From Daryl
"I talk to lots of younger people who are dealing with many of the same issues that all of us older folks face. It is less likely a physical effect of the virus with younger people, but the stigma and discrimination are just as acute and just as damaging as it is for anyone dealing with hep C. In my experience, one area of concern with younger people that stands out is their curiosity about transmission through sexual activity. Their knowledge about other risk-based actions seems good, but there is less awareness about sexual transmission and suggests this is an area where there should be more focus in the area of harm-reduction education."
From Karen
"Younger people with hep C can face even harsher stigma than Baby Boomers, in my opinion. Sadly, many people (incorrectly) assume that they knew about hep C and took a risk anyways. Young patients have a greater chance of being labeled. It's hard to break out of a cycle or pattern in life when everyone is putting you down…"
From Rick
"Being young with hep C, in school, meant a type of paranoia. Because bleeding somewhere meant someone might become infected from my inaction- It was a thought which terrified me. The school nurses were aware, and I carried gloves and rubbing alcohol in my backpack to school (and eventually, in my car). Once I turned 18, the assumption from doctors changed about my getting hep C. Even doctors who knew me, knew my mom, would question the source. I grew up straight-edge, never consumed a drug I wasn't legally prescribed. My doctors would condemned me the moment s/he read the chart. I'd known prejudice in school, from teachers who would remove me from their class, or just actually transfer me to a different one. Parents who didn't want me coming over to their friends. Fortunately, the allies I found helped shield me from these awful teachers and parents.
The challenges with hep C especially translated to dating. Dating with hep C was frustrating, because I felt obligated to explain, but the timing was important. It's a lot more personal, and understanding that rejection takes a lot of time. Because it's not always you, sometimes it's both, sometimes it's because of it, but it's important to remember that someone judges you because of it, that's on them. That's their problem, you don't need to make it yours too."
This article represents the opinions, thoughts, and experiences of the author; none of this content has been paid for by any advertiser. The HepatitisC.net team does not recommend or endorse any products or treatments discussed herein. Learn more about how we maintain editorial integrity here.