Veterans Need Support For Hepatitis C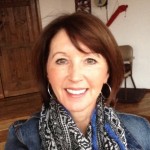 By Karen Hoyt

·

November 10, 2017
Veterans need support for hepatitis C and they are finally getting it. The Department of Veterans Affairs Hepatitis C Resource Center Program and the National Viral Hepatitis Program in the Office of Patient Care Services combined to create new policy. That sentence was a mouthful…. and it was also a much needed update in the struggle against hep C. Some of the outdated ideas were not serving the best interest of vets in the USA. Many are facing cirrhosis, financial struggles, relationship difficulties, and for some, combat fatigue. Additional funding means additional resources to support all veterans.
Stigma
Some of my friends who came home from Viet Nam felt the stigma of simply having served their country. They arrived back in the US without fanfare and got back into their civilian life. To find out they had a virus that has it's own stigma was a double whammy. The VA is trying to address the topic of stigma, Many veterans meeting groups and Legion posts are offering to be testing stations. The hope is to make even the visit for testing be a safe zone where there is no judgment.
Testing
Identifying who has hep C is easily done. The new rapid response tests give an answer in 20 minutes. There is a lot of awareness for the general population with tv ads and campaigns. So, once a veteran is able to feel like they can talk freely with a health care provider, they are more likely to seek testing. The VA hopes to test every veteran who seeks medical care in hopes that they can receive better treatment.
Liver Health
For those with little or no liver disease, treatment is going to be made available more quickly. That is a huge change from past responses. I have a dear friend who was not encouraged to start treatment. Then they discovered a liver tumor and he got on the new anti-virals. His story is still going….
Cirrhosis
It's such a shame that most of us find out we have the virus as our liver fails. By then, ascites, portal vein hypertension and thrombosis, and hepatic encephalopathy can be setting in. Treatment is still encouraged for anyone and the VA office is promoting quicker treatment to all now.
Finances
In many ways, this is where having served in the armed forces pays off. My friends who served are getting their treatment at practically no cost to them. Their tests are ordered and completed without a hitch.
Family and Social Struggles
This can still come into play when a veteran may be living alone and need transportation to and from the doctor. Getting good nutrition before, during, and after treatment is vital. Many VA offices are offering counseling and making sure that supportive relationships are strong. That way a veteran's needs can be met.
Our United States veterans deserve our support. The VA is proving that they are going to stand behind them with resources. It will be great to see every veteran tested, treated, and cured of the hepatitis C virus.