The Wyden-Grassley US Senate Investigation Into The Pricing Of Sovaldi: A Report Part I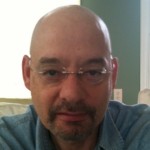 By Transplanted

·

January 5, 2016
The full US Senate investigation report is available here.
"Let's not fold to advocacy pressure in 2014."
Gilead VP Kevin Young, in an internal email, on Harvoni's price point
I began with an open mind. Like everyone else, when I first became aware of the high price of Gilead Sciences' front line cures for hepatitis C, I was shocked. At $1,000 per pill, my first thought was, never take this drug while standing over the kitchen sink. However, my reaction was soon tempered by news of Gilead's patient assistant program. I was so relieved, I wrote about it. Gilead encouraged patients to try for approval with their insurances. After two denials, patients needed only to present proof of infection, a script, and a recommendation from their doctors, and Gilead would then supply Harvoni at little or no cost. As time went by, Gilead began to practice less compassionate care and started sending patients back to their insurances – the pool of goodwill dried up fast. I know this because of a trustworthy and anonymous source. My initial thinking was that Harvoni must be extremely expensive to produce, or perhaps Gilead was on the line for billions in R&D costs. Neither was true. The short answer for the astronomical price of Harvoni: greed. This is not an opinion of mine, nor is it speculation. It is the conclusion of the Wyden-Grassley US Senate Investigation into the pricing of Sovaldi. For those unaware, Sovaldi is the main component of Harvoni, the new standard-of-care for hepatitis C infection. With a cure rate of better than 90% for genotype 1 of the virus, (Harvoni has also shown cross-genotype effectiveness in the lab), and few, if any, side effects, Harvoni had set a new benchmark for hep C treatment, not only in regard to effectiveness, but the company also ensured that future HCV treatments could be introduced at equal or higher pricing.
I had been fortunate. A recent liver transplant had given me the criteria I needed for treatment with Sovaldi/Olysio. After transplant, all patients must take anti-rejection drugs to prevent the immune system from attacking the newly-installed organ. These drugs also prevent the immune system from keeping HCV in check, and so my infection attacked my new liver, pushing me from stage 0 to stage 3 within a matter of months. The Transplant Center didn't want to risk losing "their liver," so they gave me the drugs at no charge. I had no idea of their cost at the time. Undetectable for virus at 4 weeks, I was elated to be hep C free, but years of work as a patient advocate told me that there were thousands, if not millions of patients who would never see these drugs. After Gilead walked back their patient care program, I remembered how many of my oldest and dearest friends I had watched in their final days of liver failure. I became physically sick from the knowledge that many more precious people would lose their lives waiting for the cure. I had already lost many of my best and oldest friends waiting for this breakthrough. What's the point in finding the cure when most patients are denied access?
It would take months for me to write a truly comprehensive article on this subject so this is an abbreviated account of how Gilead Sciences schemed to maximize their Harvoni revenues, with full knowledge of the human tragedy they would unleash. That scheme became the focus of a bi-partisan US Senate investigation, led by Senate Finance Committee ranking member Ron Wyden (D-Ore) and senior committee member Chuck Grassley (R-Iowa). It proved to be one of the most thorough investigations of its kind, involving more than 20,000 documents, with microscopic attention to Gilead's motives in setting Harvoni's price point. My hope is that this article might inspire even one person – hopefully, in better health than I am – to don the mantle of advocate, perhaps for the first time, and join the fight against this most arrogant and inhumane case of capitalism gone wild. Advocacy, anyone?
This article represents the opinions, thoughts, and experiences of the author; none of this content has been paid for by any advertiser. The HepatitisC.net team does not recommend or endorse any products or treatments discussed herein. Learn more about how we maintain editorial integrity
here
.