Two Men I Met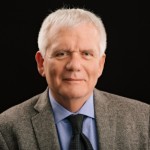 By Daryl Luster

·

September 12, 2017
Recently, on a two-day marathon trip as part of my advocacy work, I met two amazing men. One was not a stranger per se, as we had communicated for a few months but never met face to face, but the other man was a complete stranger I met quite by chance while sitting in an airport restaurant in advance of a very long journey home.
Listening to the Stories of Others
The man I knew was joining our group in a meeting with politicians as a continuing effort to inform and enlist champions for our cause of improving the national response to the hepatitis C epidemic. He had offered to speak about his own battles to secure the care he deserved. He was nervous but remained determined despite his uneasiness with strangers and busy places. He has faced a long list of obstacles in his life that most of us cannot even imagine and never should have to. Despite the great challenges he has faced he remained steadfast in his resolve to find better health and to help others achieve the same. He delivered his message in the way he is living, in an honest and forthright manner, and I felt inspired and uplifted by his strength and sincerity. When we are able to reach inside and find the strength like he did on the day, it gives me hope for us all. If he had been unable to deliver his message, I would not have thought any less of him in any way. I told him several times it was his decision, and if it were too uncomfortable it was fine if he withdrew. His determination was such that he did not give up because he had something important to say to those politicians we had gathered on that day.
The second man, I later recalled was featured in a story I had viewed about the will to come back after terrible tragedy or injury. I was having a dinner before my flight and a gentleman and lady sat down at the table next to me. This man had clearly been injured quite dramatically, from a workplace accident as I discovered. He shared that he was in an induced coma for 7 weeks after the explosion and nearly died more than once, with several operations after to restore and repair tissue that was damaged by fire. He had fought against odds and pain like I cannot imagine. Despite all of the unimaginable difficulties he faced he fought on. When he spoke about how it was much harder for his family, I knew he was someone I admired. His concern was not for himself, it was for his wife and children. It was clear in his wife's eyes as he spoke, that there had been many painful times for her as she watched him struggle and fight for his life. I did not meet his children but imagined they had experienced great worry over their father's fate.
The Power of Determination
His message was not so different at all to the other man I met. As I said about the other fellow "his determination was such that he did not give up". He also had a message, a message of hope and a message that speaks loudly to me.
The message is that giving up is not an option that will lead to the best outcome or future for any of us. and we need to look outside of ourselves and understand that we have the power and responsibility to think of others who we impact with our message, the message of hope and perseverance.