Treatment is Over – Now What?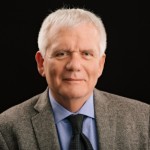 By Daryl Luster

·

October 27, 2015
Treatment is over.
You may have treated before with the available therapy, or you have treated multiple times experiencing relapse or being a null-responder, having breakthrough during treatment, or you may have reached SVR cure. Whether you treated with interferon alone or with interferon and ribavirin, first generation Direct Acting Antivirals in the triple combination just a few years ago, or you have treated more recently with the newest treatments, you have been through a lot.
If you were treatment naïve and treated recently with one of the new generation of drugs you have treated with the most effective, easiest to tolerate and shortest treatments yet!
Many of the treatments experienced are now treating with new generation therapy with great results! With fewer or no side effects, shorter duration of therapy and impressive results in eradicating the virus you are thrilled. I am thrilled for you!
You are finished.
Done.
The tests say you are undetectable.
You may have already had your 3-month post-treatment RNA test and they say you are SVR or cured. This is commonly believed now, and you will in many cases be back for a test at 6 months after the end of treatment to confirm SVR or cure.
Not everyone gets this great news. This is not meant to be negative, just real.
Not 100% are cured even now with amazing cure rates. Some will relapse. Nothing is 100% sure. If you are one of the people who have relapsed, I am so sorry that you are in that small minority, and I hope that newer drugs will do the job for you in the future. Don't lose hope, there are new therapies coming every year.
For those of you who are now cured, I celebrate your victory. I know how it feels.
I felt over the moon when I heard the news, and reading those words-Undetectable Virus-are etched in my memory forever.
What's next?
For most people there is a life free of the worry you may have felt through all the things that are commonly part of having hepatitis C. Some of you may still feel sick. That may be the residue of drugs you treated with while some of the things you feel are related to the years of living with the virus. Some of you will need monitoring on an ongoing basis to keep an eye on the advancement or retreat of the fibrosis in your liver. With cirrhosis this monitoring needs to be part of a regular schedule of tests and surveillance.
We know now that some people will have mood disorders as a result of HCV and some will have experienced more severe mood and emotional consequences from treatment. Please do not ignore these things, and if they persist see your health care provider.
I am hearing from people who finished treating with new DAA's who are having some problems they did not have prior to treating or in treatment. It is early days, but the majority of complaints are with gastric (digestive) problems like discomfort and weight loss and gain that is not necessarily connected to any changes in their diet. Please be sure to make your doctor aware of these things.
In my own experience there has been a reluctance on the part of treating physicians to want to address these things, but I have seen a hopeful sign here and there that GI doctors are more open to listening.
Reporting any condition is important. This will not only help you but will help others who treat in the future.
It is entirely your decision as to how you deal with any of these things, but please do not ignore them; they may need some form of attention.
What I have experienced and seen is that most post treatment issues resolve in time.
Not all issues do resolve on their own, and be mindful of this. Keeping a journal of symptoms can be a useful way of tracking worsening or improving symptoms. We can't always recall exact dates and times or causes such as "when I eat" "when I first wake up" time of day and the like.
For most people you will get stronger with good diet and regular activity, and if you are cured you have a life ahead of you!
Embrace it! If you can.
Live it as fully as your health allows!
This article represents the opinions, thoughts, and experiences of the author; none of this content has been paid for by any advertiser. The HepatitisC.net team does not recommend or endorse any products or treatments discussed herein. Learn more about how we maintain editorial integrity here.