Hepatitis C: Treatment by the Numbers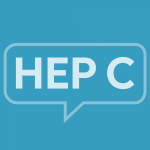 By Editorial Team

·

July 28, 2015
403 hepatitis C patients
A total of 798 qualified individuals started the online Hepatitis C in America 2015 survey and 403 completed the study. The study included 156 questions, which gathered about respondents' symptoms and diagnosis journey, as well as their quality of life and treatment experience.
41% had never been treated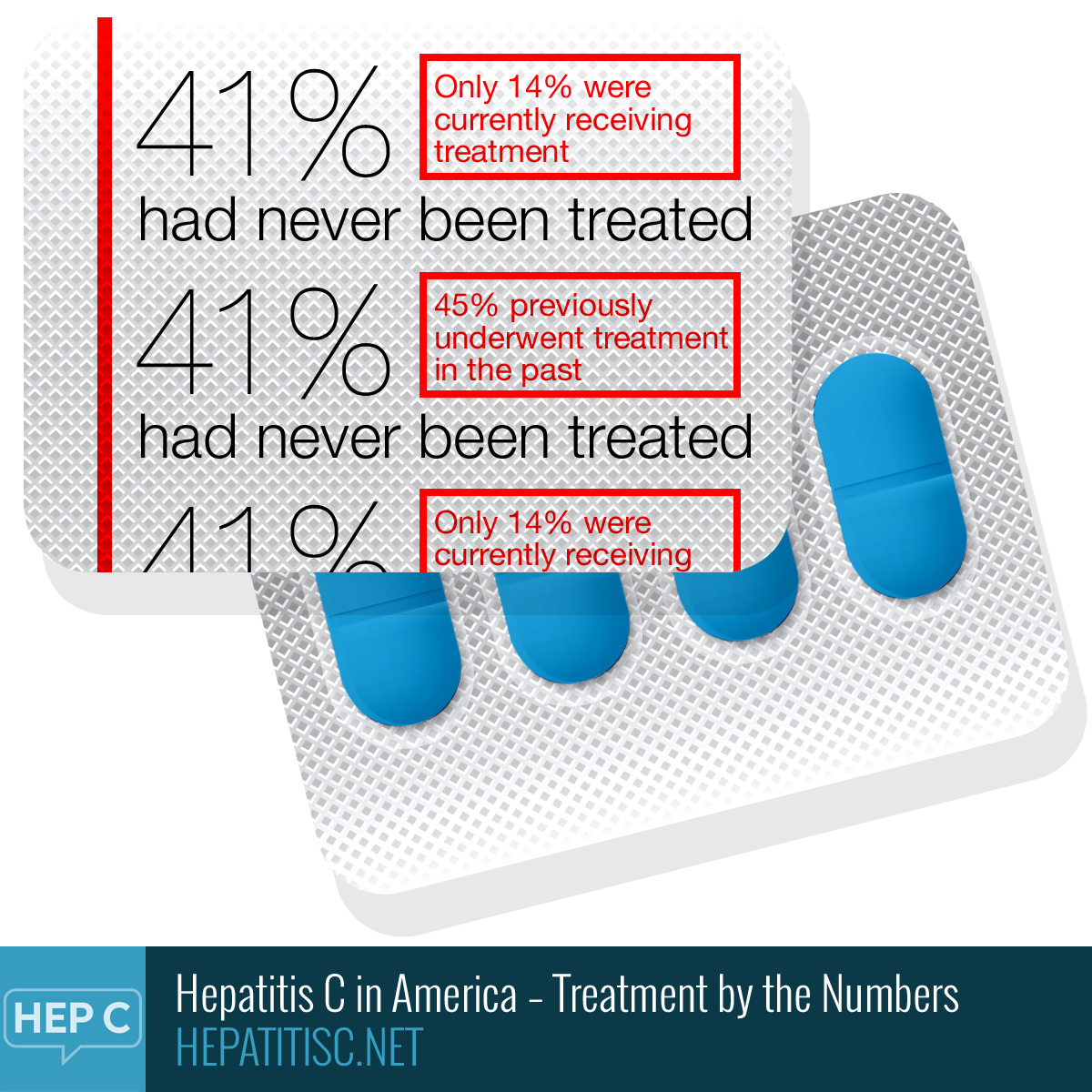 Only 14% were currently receiving treatment and 45% previously underwent treatment in the past. Most cited treatment cost and side effects as treatment barriers.
69% of those surveyed
Are seeking more information about new treatments.
58% of those treated only underwent treatment once
While 25% have undergone treatment twice and 17% three or more times. Some of the reasons those surveyed did not seek further treatment included: fear of HCV complications or lack of knowledge of other treatment options available.
64% receiving multiple treatments waited less than 3 years between cycles
32% waited 1-3 years to begin new treatment and 32% waited less than a year.
Treatment cycles typically lasted 24 or 48 weeks
Of those surveyed, 31% underwent treatment for 24 weeks and 31% for 48 weeks. 26% underwent treatment for only 12 weeks or less.
66% have used daily oral Ribaviran tablets
Ribaviran was the most commonly used treatment. 55% underwent weekly interferon injections, 40% reported undergoing daily/3-times-weekly interferon injections. 46% of those who used Sovaldi also combined treatment with Ribaviran.
21% have used direct-acting antiviral agents (DAAs)
Only 21% of respondents said they have used DAAs, such as Sovaldi (sofosbuvir) or Olysio (simeprevir), which are the newer treatments available. Of those currently undergoing treatment, Sovaldi is being utilized most. Respondents did experience higher tolerability on Sovaldi and Olysio in comparison with other treatments.
6% used complementary or alternative therapies
Complementary or alternative therapies included prayer, vitamins or herbal therapies, meditation, massage or chiropractic care.
68% experienced fatigue as a side effect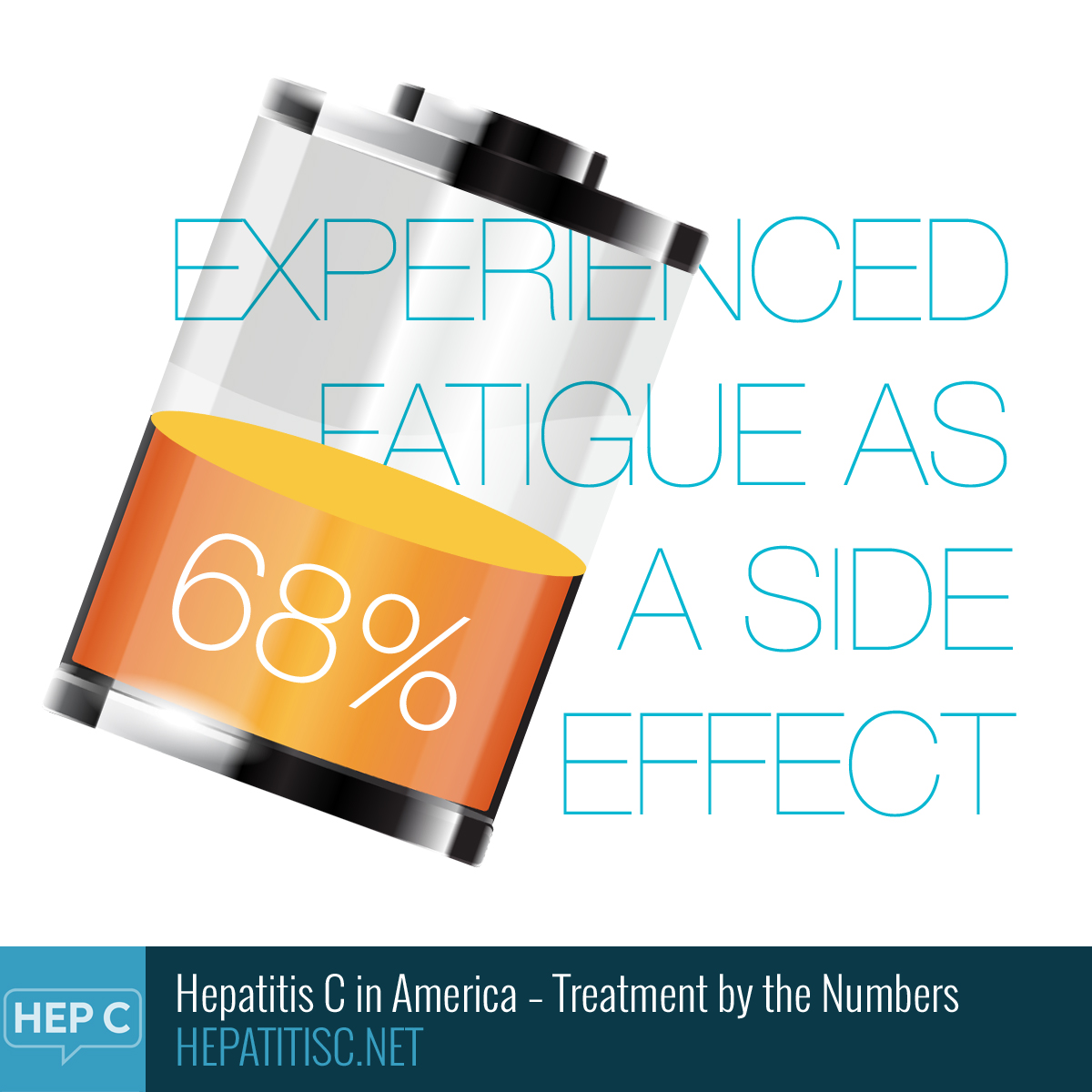 57% also reported flu-like symptoms, 44% said they experienced blood problems, such as low red/white blood count and platelet count, and anemia, and 43% responded they experienced a decrease in appetite.
45% ended treatment early
69% of those ended treatment early due to side effects and 48% ended early after their doctor recommended they do so.
24% avoided a treatment due to cost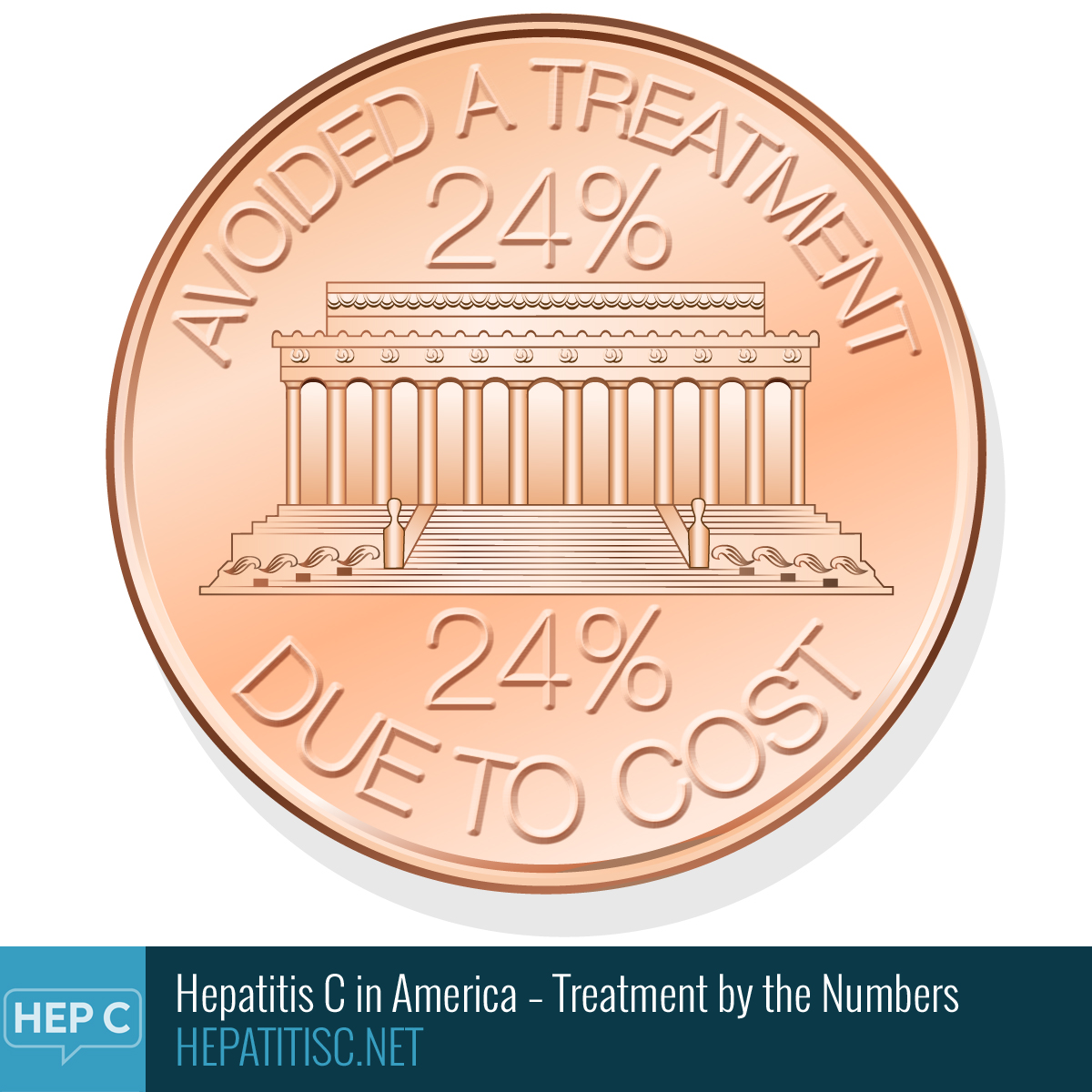 37% have used a prescription assistance program and 18% have used a third party assistance program. The main reason patients did not use such programs was lack of awareness.
64% spent less an $1,000/year out-of-pocket on treatment
23% have spent between $1,000-5,000 and 14% have spent more than $5,000.
From the data we received, more than half of those surveyed said they are scared of dying from hepatitis C. While newer treatments with higher sustained virologic response (SVR) rates and less side effects are available, many people are either unaware or worried about the costs associated and forgo treatment. With the success of newer treatments, these treatment barriers need to be broken.