The Fine Line – Pt. 2: Lost with No Pesos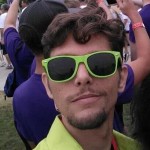 By Rick Nash

·

January 11, 2017
Check out part 1 of The Fine Line.
---
Still Sick at Sea
My friend was trying his best to assist me when I needed it. Pain medication would help me fall asleep while the dim hall light would sneak under the door. While it was beautiful each time we stopped into a new city, my limited strength would prove me unable to see much of the locations without the aid of a tour van.
Mazatlan was the only city we were truly able to experience. As I found myself lost from the group in the middle of the city with a temperamental cell phone. My hepatic encephalopathy would trap me in a department store for nearly an hour. Once I made it to the street I was able to find the tour group and return to the ship with my friend. This would set the tone for my inability to navigate simple spaces as everything would appear the same to me.  I could barely discern floors, I covered my face with a scarf to avoid illness and the horrid odors from the floor our room was on.
Home At Last
By the last day back in port in San Diego I was practically ready to kiss the concrete I was so excited. I took a shower, ate some healthy food, and vomited it all out an hour later. Over the course of the next two days I returned to my healthy routines, balancing my electrolytes as best I could, exercising with increasing frequency attempting to keep my energy levels up.
Each day however the ascities would remain. I was using the bathroom like clockwork, but my diuretics were not enough to combat the edema.
Monday morning I prepared myself a small wake up meal of buttered toast. With the random bursts of energy I was able to shower and unpack some essentials from my bags. When it came time to get dressed however I noticed that my ascities had swollen in my abdominal region so much that I could not bend over to put on socks, let alone underwear.
I struggled for nearly fifteen minutes to figure out a way to dress myself. My success had made me tired. I sat down feeling defeated on the first few stairs, I realized something was dreadfully wrong.
I called my dad and explained to him that I would most likely need a paracentesis aka belly tap to drain the excess fluid. While I'd never had one before, I was aware that they were an extreme way to manage ascities build up.
Check back soon for part 3 of Rick's story.