The Fine Line 13: Voting and Other Drugs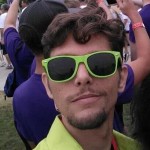 By Rick Nash

·

July 11, 2017
The Fine Line is a series of stories from Rick. Check out parts 1, 2, 3, 4, 5, 6, 7, 8, 9, 10, 11 & 12.
---
With the Election on my TV, I wanted nothing more than to be able to vote. Unfortunately for me, I was not the only patient in the hospital with this problem. I contacted various nurses and a few administrators who might know of a solution. Normally they would keep ballots ready for staff and patients who are otherwise unable to vote. With a consistent temporary population of nearly a thousand, the campus constituted a location where ballots could be available. But not in November of 2016. In a strange series of clearly fictitious excuses the nurses repeated; I would find there to be no resolution as to why this was because none of them actually knew.
One of the administrators and I spoke on the phone at length regarding what my potential options were. After three hours of talking with various people, she seemed to have found someone who could help. As if on cue though I would learn that she hadn't, an hour and a half after her shift ended. I called everyone I knew who could get a provisional ballot for me, by the time four PM hit, I was out of options. There was no way to get my vote from where I was, to where it needed to be. Since then, I've registered to vote by mail, and I implore others to do the same.
Sleepy and Stressed
Sleep deprived, hungry, stressed and now on Fentanyl (pain medication), I watched the last few hours pass in disbelief. It was hard to recognize what was happening as reality, let alone what actually happened.
Within the events, my nurse told me the last liver offer was no longer on the table, and I could eat again. I learned of this too late to order dinner, so I was limited to the snacks I'd had for breakfast.
Thankfully, I have friends who could bring me a taste of the world outside, something that could make all of this feel not so bad. An In-N-Out burger 3×3 plain, just meat, cheese, and bun. One of my best friends brought it to me after all the election results were announced.
With my TV on mute, the walls faded away as I took a bite of a burger I absolutely shouldn't have eaten (the sodium content is massive.) But, on a day where things lack any kind of control, and you're just tired after it all, sometimes your favorite meal with a friend means more than all of it.
Back at Home, without a New Liver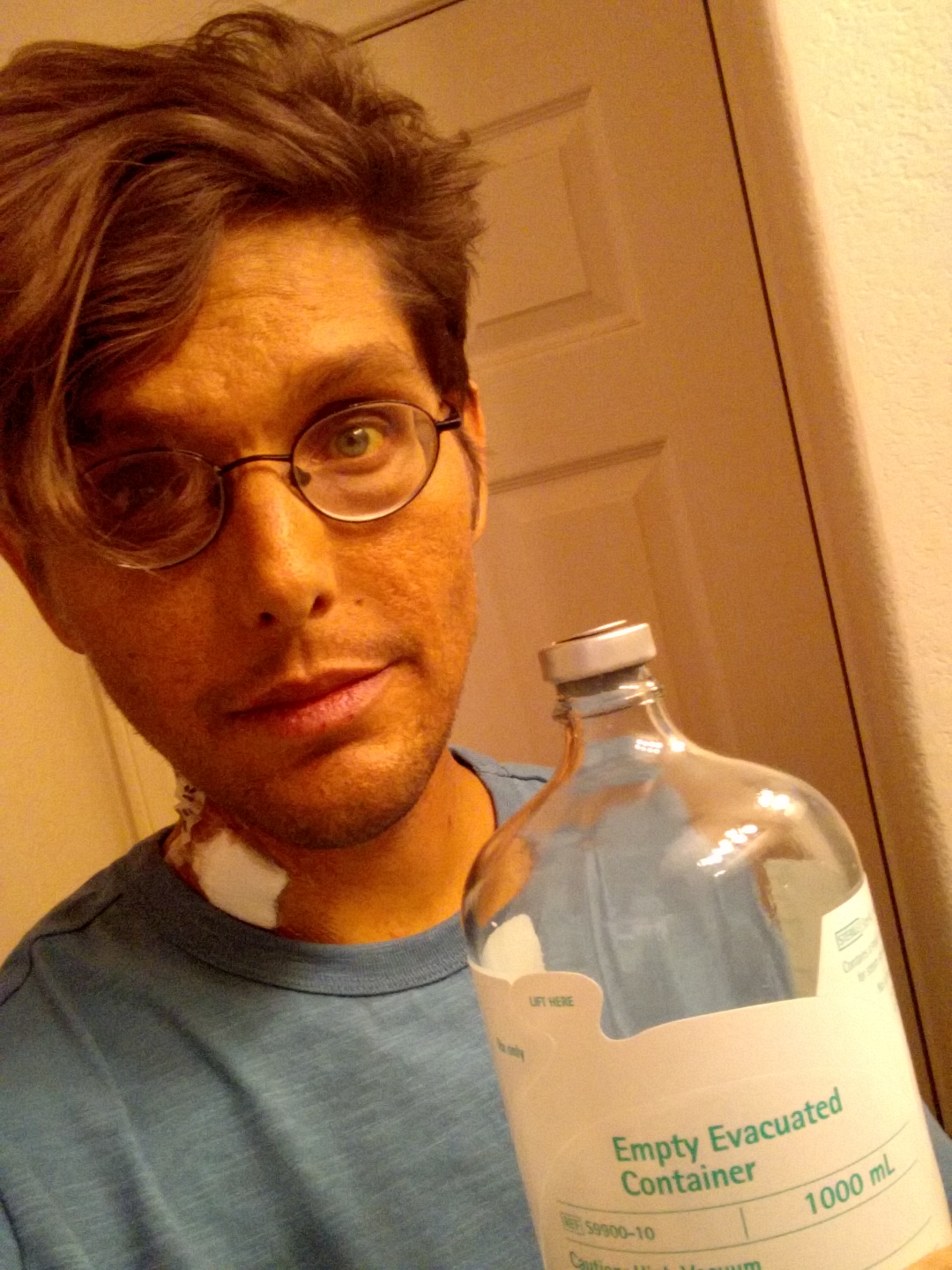 The next day I was released from the hospital and set up with a mid-line in my arm. This way they could continue the antibiotics intravenously for the next week. My first at-home nurse was friendly and gave me a perfect rundown of what to expect. Over the next five out of seven days, I would come to find out that he knew my transplant doc and her husband.
On the other two days, I would meet Gale. Gale taught me the value of taking notes and asking questions. She wasted one of my doses and did not follow any of the same procedures I'd seen the day before. She hadn't told her superiors about the wasted medication, which would have left me one short had I not informed my doc and the other at-home nurse. The line had me more cautious of moving my arm, but I was able to get back into my routine. After the line was removed another medication was added to my pillbox.
But nothing could prepare me for the volume of pills I would be taking in a month's time.
---
Check back for more from Rick's series "The Fine Line"
This article represents the opinions, thoughts, and experiences of the author; none of this content has been paid for by any advertiser. The HepatitisC.net team does not recommend or endorse any products or treatments discussed herein. Learn more about how we maintain editorial integrity
here
.