The Day I Almost Died From Hep C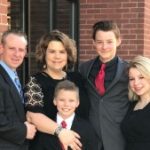 By Carleen McGuffey

·

November 9, 2017
I am relying on my spell check here to write the word moderation since it's not in my vocabulary. I have never done anything halfway. I was an extreme partier for many years, and then for as extreme as I was having too much fun, I became a radical church-goer. I won't say Christian because I can't really blame Jesus for how radical I became, but I was certainly a religious church-goer.
My husband, James and I attended church along with our homeschooled children for decades before my prior life insisted on paying a visit in the way of pain on my left side. My swollen spleen was smarting, all due to hep C.  See, hep C is a systemic illness, meaning it can and often does manifest in just about every other part of the body, every organ, our blood, brain, even our toes. (Gout has even been linked to hep C).
Unsure About Sharing My Diagnosis
For years, I didn't tell anyone other than James about my hep C status. I knew people are, in general, selfish and ignorant regarding hep C, and would likely say the wrong thing so instead of putting myself through the pain of poor behavior from friends, church members, and familym I just didn't tell anyone except my James. God bless him. He never once wavered, missed a beat, or allowed my disease to cause a wedge. Rather, he held me closer, kissed me more, and became my continual health advocate since the day I was diagnosed.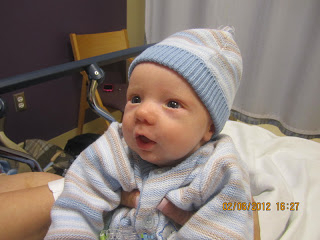 When my last baby was about 8 weeks, old I went in for a liver biopsy. What was supposed to be an easy outpatient procedure became an ongoing fight for my life. Complications arose. I always hesitate to share that a doctor cut an artery in my liver during a biopsy because I don't want to strike fear into the hearts of my fellow yellow people, but I trust you will all believe me when I say this kind of thing is one in a bajillion. If you need a biopsy, get one. Or ask your doctor about the new non-invasive options to get staged, like the fibrosure, or fibroscan. One is a combination of labs, and the other is kinda like a sonogram only the tech is looking for the liver instead of trying to take a gander at babies gender.
I Remember the Day so Vividly, Even the Procedure
See, I think this may have had something to do with the severed artery. I literally remember gabbing throughout the whole procedure. I remember my nurse, he told me about his stint as a Youth Pastor, and I told him about my stint as a youth who never listened to her Pastor. I remember every second of it, all while being drugged with potions known for taking out its mark in seconds. Many providers I have shared with are surprised I chatted and remember everything. I'm not. I don't knock out easy. I'm too much of a control freak. 
The doctor got a good sample and then another from another part of the liver just to be sure. The liver is a large organ, about the size of a football so getting a little tissue from here and a little from there makes sense in order to get the best overall picture of liver health. I was wheeled back to the little room to recover and eat lunch. All seemed well enough. Until suddenly it didn't. Within seconds I went from la-dee-da to something is bad wrong, to  "no, I don't want a vicodin, this is very serious". 
This kind of pain warrants more than a little pain pill, but I guess my case was so rare no one believed me, not even my husband. He knew I had serious anxiety, a lot of it surrounding health issues. I used to always think a blood clot was going to cut loose from my leg and render me dead at any second. I know its crazy and no amount of rationale, ultrasounds, or prayer could convince me I was well.
---
Check back for Part 2 of Carleen's story.
This article represents the opinions, thoughts, and experiences of the author; none of this content has been paid for by any advertiser. The HepatitisC.net team does not recommend or endorse any products or treatments discussed herein. Learn more about how we maintain editorial integrity
here
.