Talking to Yourself With Hepatitis C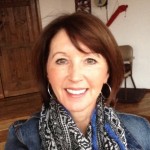 By Karen Hoyt

·

May 12, 2017
Nobody will answer your texts. Your last Facebook post was largely ignored. Family members wear ear plugs around you. Even your dog swerves away when you try to pet him. Does it seem like nobody wants to hear what you have to say? Ok. Maybe you have told that story about your last lab test a few times too many. But surely someone wants to listen to you, right? Maybe not.
Sometimes you end up talking to yourself with hepatitis C
I suggest getting in front of a mirror. If that seems too sad, or maybe too funny… sit in a chair that is carved to fit your fanny. You know, the one in your favorite room. You can start with the first thing that comes to your mind. Think about what you're going through and then make up a statement to help you get through it. I'm going to give you a few ideas to get you started.
What to Say When You Talk to Yourself:
I've got this! I have everything I need to get through any circumstance.
I'm feeling a lot of emotions and I will listen to them.
It's a good thing to let my feelings out.
I may stomp my feet or hit something (soft, like a pillow), but I'm going to let it all out.
I am ready to let go of negative thoughts.
All of the anger, self doubt, frustration, panic, and sadness are going to have to listen to me – starting now.
I recognize negative thoughts and let them move through me.
Fear will not hold me back from getting what I want in life. No one can interfere with my future.
I know how to remain calm during any storm. I can take a deep breath and let it out slowly.
I do not have to stay in a room where there is tension.
I am open to receive everything that I need for my health.
I will find treatment for Hepatitis C and do not have fear about my finances.
My body will remain strong and I can to handle any side effects from treatment.
Even when my body is in pain, my mind is at rest.
I take time to sleep when my body is tired.
When I need to rest, I will find a place where no one can disturb me.
I take good care of my body.
Good food is important to me.
My diet is healthy and helps my body be restored and strong.

I say positive things to myself all the time. My cat thinks I'm talking to her. I believe that our words can convey strength into our body and our lives. There are times when being alone has advantages. I can cry and let my emotions out. I can pace the floor when I'm worried. I can also talk to myself when no one is around. I say mostly good things to me. I hope you say good things to yourself too.