HCV simplified: Confused yet?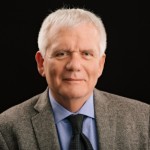 By Daryl Luster

·

January 7, 2016
Just to be clear, I am not about to try and simplify the expansive complexities of the clinical or scientific aspects of HCV. Well… if you are like me at first, you are somewhat overwhelmed with new words and a whole new language associated with hepatitis c. The list of terms is long I know, and the tests and all the rest can be daunting when it is new to us. As mentioned in earlier pieces I am in favour of people educating themselves about HCV whether it is about our own health or that of someone close to us. Information and awareness empowers us in ways that are helpful at every step in this journey.
Some will want to become an expert while most simply want to understand what is this HCV thing all about. There is no shortage of places to find information about hepatitis c, unlike a few years ago. This site is one of many that are very good, and there are many others, as you may already know.
One thing I found invaluable in my own journey and continue to see as worthwhile, is speaking to, reading about and in general communicating with people who have lived experience. This is not to take anything away from others who do not, which are well informed and can share information.
As I dug into learning about my condition it was sometimes confusing because it depended where I read; there was, and still is conflicting information and advice. I always caution people about advice. Some will be ready to give it and may not understand the implications it may have for the recipients, with the best of intentions. There are some basic things that people share correctly, but over the years I have seen a full range of opinions on any and all pieces of a very large puzzle.
If you decide to embark on becoming an expert there is all manner of scientific studies and research data online. Much of the reading is aimed at medical professionals and scientists, and can be decidedly dull reading for many people who want the short version. There are a number of sites available where things are presented in the way that we can easily understand. My own best advice is to look to these places, to include well-informed peer navigators and counsellors that are available.
Most of the recent focus has been on treatment and the new pharmaceuticals that have had such good SVR or cure rates. SVR is an acronym for Sustained Virological Response and is a term used to indicate that a person is what is now called cure.
There are some who dispute using the word cure, but it has been widely accepted by the medical and science community.
In my view there are some key elements that are important to understand. Firstly establishing whether you are antibody positive only or have chronic hepatitis c. Being antibody positive alone is not enough information. Ask your physician if you have had both the antibody and a confirmatory test at the appropriate time intervals. There are some important steps that follow to include a number of tests and scans as well as establishing what treatment is best suited for your status and genotype. Trust in your treating physician is crucial throughout, and asking questions and getting copies of your lab and test results. These can prove useful before, during, and after treatment.
I do not pretend to cover every nuance here in my short pieces, but like I said, there is no shortage of readily available information here online. I am now of the opinion that keeping it simple is the best route for most of us facing hepatitis c, but by no means am I trying to discourage acquiring knowledge and understanding. We are no less or more as a person based on how much we know about HCV. It is not a contest, except to beat this thing down for good and carry on living as well as we can.
This article represents the opinions, thoughts, and experiences of the author; none of this content has been paid for by any advertiser. The HepatitisC.net team does not recommend or endorse any products or treatments discussed herein. Learn more about how we maintain editorial integrity here.