Seven Years Hep C Free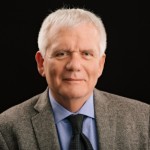 By Daryl Luster

·

March 30, 2017
I am now seven years hep C free, and I thought I might take this opportunity to look back. It has been a short seven years, or at least it feels that way now. I did treat with interferon and Ribavirin for 11 months and struggled through some of the most difficult times in my life, as I struggled some days just to get out of bed and drag my ravaged mind and body to work.
I am no great warrior nor am I looking for sympathy. As is commonly said these days-it is what it is.
I should mention that I was also in an early twelve-week clinical trial with one of these new DAA drugs that are so common now. The study was double blinded and although I only had a 50/50 chance of receiving the drug, I took the chance. It paid off for me and, as they say, the rest is history.
I know a lot of people who are cured now, and each time I read or hear of someone reaching that goal I am lifted up immeasurably. Some have treated like I did with the nasty and toxic old therapy, and you all know what I mean when I say mean and nasty-it was. Do I have any regrets, some will ask; but, my answer remains a simple no. I do not have any regrets about being free of hep C. If you have any yourself, I have no argument with what you believe because it is your experience not mine.
Has It Been an Easy Seven Years?
No, it has not been easy at times, and there are many reasons and causes. I have heard from loads of people who are having issues with their health since their treatment and I can say the same. Does this mean I would change anything? Well, I can't change what has already passed and if I was not free of hep C I might be dead. Dead is final and although there have been some struggles in my years since treatment it is better than dead. That sounds a little dramatic perhaps and I cannot say for sure that I would be dead, but I was sick already for years before treating and given what I have learned, chances are good that I would be at the very least very ill.
As we are hearing more lately about the possible risks of new treatment and the fear reaches into every corner of the hep C sphere. I always revert to the same thing I have counseled people with for years; consider the risks and benefits before embarking on any treatment or medical intervention. I know we don't know everything there is to know about DAA's yet but try not to let fear guide your decisions. This is an important decision to make and may be the most important decision you ever make in your life.
The Choice to Treat
I made a choice to treat with known toxic drugs with serious side effects and long-term consequences, and to treat with experimental drugs because I wanted to be free of the sickness I had lived with for years. I am no hero I assure you, I just wanted to be free of hep C and get on with living. Maybe you don't feel sick yet, and I know not everyone does, yet the decision remains with you and those you hold close because it is all about you and those you love when it comes to your health.