Reflections on the Passing of Another World Hepatitis Day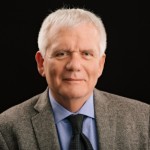 By Daryl Luster

·

August 2, 2017
As I start to write this, it is with two minds, and to be honest maybe more. In as much as hep C has emerged as an important part of my own life, it is in these reflections and snapshots of time, it helps to provide perspective for me, and hopefully you on occasion.
Self-indulgent perhaps, and this is always top of mind when I sit down to pen these pieces. They are after all just pieces of one person's life and it is not meant to be a guiding light or roadmap for you on your own journey with hep C, but in sharing it is my hope to shed some light into places both familiar and not so obvious or clear.
An Opportunity for Awareness
For me, World Hepatitis Day stands as an opportunity to improve awareness about viral hepatitis across the globe. Millions of lives are impacted by both hepatitis B and C, and now with a cure for almost all people living with hep C, there is a real possibility that it can be eliminated for future generations as well as seeing improved health outcomes for people living with the virus now. New pan-genotypic drugs make this an even greater promise for millions more who were faced with few very good options just last year.
Access to testing, appropriate care, and treatment remain a huge barrier in most places globally, with varying levels of commitment from agencies tasked with both formulating and implementing a response to disease like HCV. Many nations have signed on to the goal as set out by the World Health Organization to eliminate viral hepatitis by 2030. This is a goal that in my opinion does need a more robust response if we are going to have a real chance at reaching it.
Elimination of Hep C and Its Stigma
I have never hidden my own position on what is most important when it comes to hep C, and elimination is, of course, important if we are going to see better health outcomes, but it is not the whole story by any means. Stigma continues to plague millions of people around the globe and here in North America. It has caused additional barriers to health and wellness beyond the virus alone. Those of us who have lived with hep C are familiar with these things and they are very real challenges to our wellness and quality of life.
As a person who has lived with several of the so-called extra-hepatic manifestations, it was and remains a challenge at times. Some days and longer periods of time, it is a struggle to do the things that others often take for granted.
It is my hope that we will see an acknowledgment of the importance we play in designing and implementing any program that is about us, the people affected by hepatitis C. It is in itself a great challenge to engage people who have lived with hep C due to the stigma, yet again. Most people will never disclose openly their own status, and who can blame them. We need to normalize hep C and remove the heavy burden of discrimination (stigma) that is based primarily on ignorance.