Reflections on a Journey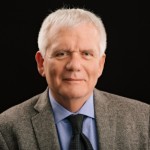 By Daryl Luster

·

April 10, 2018
In the hep C community, we often call our experience a journey and for a good reason. Reflecting on my own journey is something I rarely do. Although it is intertwined with my writing, it is sometimes more a kind of combined experience that forms the words, sentences and the narrative. Not so strange considering all of the stories and experiences people have shared with me.
The ups and downs of a hep C journey
The stories range from simple and easy to complex and difficult beyond imagination and as strange and beautiful as anyone could imagine. What serves to form the narrative of the hep C journey originates in the things that only lived experience can shape. Whether the focus is on access to care or treatment, symptoms, struggles to secure housing, food and general safety, or any of the other issues that people face. These things do not exclusively belong in the context of hep C as we know, but there is a thread that makes all of these challenges more intense, and that is stigma.
Stigma itself is not in the exclusive domain of hep C. We see it in our society with HIV, diabetes, lung cancer and many other conditions and disease types, and that doesn't begin to address the discrimination we see between different groups of people because of socioeconomic differences and the rest. The social determinants of health play a huge role in how people are able to access things that others simply expect or take for granted. Care varies widely from place to place and access to resources and simple community supports can be wonderful in one place and entirely absent in another, and it is not always simple geography.
More in common than you'd think
Your journey may seem entirely unique to you, and it is. But it may surprise you to know that although we all are different and our own perceptions vary widely, we share much. Some of us take challenges in our stride, but from what I have seen it is rare with hep C. From beginning to end, not that it always has a defined beginning or endpoint, there are milestones both good and bad. How we manage or how we are affected in our lives is different based on the things that make us individual. But again it may surprise some people just how many of these things are shared widely, and not always based on the level of education, income, race, or all the other typical measure we read and hear about.
Having said that, there is no question that income and other social determinants affect outcomes. My own story, as I found out, was not at all unique to me. I only discovered this by listening to what others shared with me. The journey of most of my peers was strikingly familiar. And in knowing that, it was a sort of validation and a great support while frustrating and lacking in terms of relevance outside of the community. This is once again an indicator that supports the value of community. If you are able or willing to participate with your peers, you too may find value in the experience, and I understand that many will be tested, access treatment, be cured, and simply go on with their life. If you are able to take your hep C in stride, I am happy for you. But if you face challenges in doing that for any reason, seek out your peers and the communities of people with lived experience. It just may make your journey less difficult and, in the process, you may help someone else.
This article represents the opinions, thoughts, and experiences of the author; none of this content has been paid for by any advertiser. The HepatitisC.net team does not recommend or endorse any products or treatments discussed herein. Learn more about how we maintain editorial integrity
here
.