Political Advocacy: A Day In the Life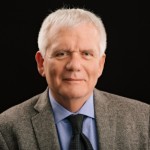 By Daryl Luster

·

December 3, 2016
What I want to do is give readers some idea of what it is like to do advocacy with government officials, whether staff or politicians. I am now returning from one of these trips, and as I sit here in the aircraft seat I am reflecting on today's meetings and others in the past. This is something I normally do as part of my reporting process and thought it might be of interest to share with you just what it is like, from my eyes.
A day in the life:
I left my home yesterday morning at 7 AM on a 6-hour flight to the capitol. I arrived, given the time zone difference of 3 hours from the west coast; it was around 6 PM with the cab ride to my hotel. After a mediocre hotel meal I sat down to deal with the usual daily 150 or so emails. After the pressing correspondence was done it was on to some writing, something I do a lot of and enjoy greatly, followed by a call home and some TV viewing. I was off to sleep around 1 AM due to the 3 hour time difference, it was 10 PM west coast time, my body's time.
Up at 8 AM – shower, shave… meeting at 10 AM with our policy analyst to go over the day's meetings and generally catch up, and off we went to meeting number one. On arrival we discovered that the politician was stuck on a train and they were an hour late. Off we went to the cafeteria for a bite to eat, as it was lunchtime by then. More coffee, some badly-done Mexican food and more coffee – my fuel on these journeys. Back to meeting, as they had arrived finally. She was clearly tired and I discovered in about one minute flat, she was little informed about HCV. I asked the typical first question "when you think of hepatitis C what comes to mind?" The answer was familiar "drug users" and that led to hep C 101 again…yes again, as this is the usual response even now. Yes, this is true, many new infections are caused by drug use and shared equipment but let's not forget the majority of people living with hep c. They shared that in their riding they had drug users who were in need of better harm reduction or, as I prefer "prevention".
Next meeting was a cab ride away to a block of large government buildings. After checking in with security, there was no answer from the office of the intended official and no meeting followed. Frustrated we were off in a cab to our next meeting back at the House. Another uninformed politician who is highly-ranked in government. Another round of hep C 101 along with some data and it was over as soon as it started. They were polite but clearly held familiar views.
Back to hotel, grabbed my bag, caught a cab to airport, and check in, board flight home at 7 PM EST.
Whether these meetings affect any change is something I ask myself constantly, and the answer is yes it does, at least a few people know, hopefully, more about what the community affected have to deal with. Maybe this will move things forward, just maybe. Hope.