New Year Resolutions with Hepatitis C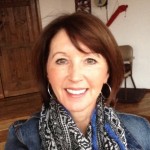 By Karen Hoyt

·

January 9, 2017
After all of the years of living with hep C it's good to start a new year without it. This is my 5th year after clearing the virus. Each spin around the sun has brought some challenges. There have been a few regrets. But looking back, I've had some bright spots too. As always, I have set a few new year resolutions with hepatitis C. I thought maybe you didn't have time, so I've come up with some for you. January 1st has come and gone, but there's always time for setting goals. Feel free to pick and choose which ones apply to you.
New Year Resolutions for 2017
When your medical provider seems to misunderstand the seriousness of your health concerns, do not threaten to unleash wild dogs on them in 2017.
Stop feeling so guilty about everything and start blaming other people instead.
Set an exercise goal to take the first place trophy….. in the Armchair Olympics.
See if you can play less poker on the internet. This year you can try to get up, get dressed and go to the casino.
Stop cussing… at strangers in public places.
No matter which television series is showing, only allow yourself to watch 1 season of reruns per day.
You might try to work on your low self esteem. I plan to, but I'm not sure I can do it.
Try to laugh more. Even if you just type LOL into a text or internet forum. Let yourself feel just a little more jolly.
Make a vow to never take sleeping pills and laxatives on the same night.
Write a to-do list that includes some self time. Get a set of headphones and close your eyes…you're there already.
Resolve that you will not post crazy stuff on the internet during a hepatic encephalopathy episode.
Quit bumming cigarettes in the pretense that you are quitting.
If you came into the New Year with medical bills, vow to make a payment every month until they are all paid off. … even it is only $1.00.
When your medical bills overwhelm you, begin learning to balance your checkbook… on your pointer finger.
Before driving away from the gas pump, try to remember to remove the nozzle from your car for a whole year.
Maybe this year you can stop making resolutions for the new year and begin to see yourself as perfect just like you are.

I hope this helped you with your new year resolutions with hepatitis C.  Honestly, this year, I am going to quit worrying so much about everything. I'm going to get my mind still. I will be at perfect peace in my thoughts at this moment. But wait, it's so quiet in there. I have to think about something. Maybe it's too late to keep that resolution. I'll start again next new year.

Ok. Instead, I will begin to work with people who have mental health care needs…. like myself. Happy New Year!