My Transplant Outcome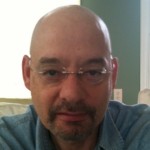 By Transplanted

·

December 10, 2015
Right from the start, my transplant warranted a poor prognosis for complete recovery. Most people spend a few weeks in the hospital post-transplant, then they go home. It took me five months in recovery before I was discharged. I awoke from surgery on a respirator. A tracheostomy tube prevented speech. A feeding tube ran down my nose. My normal weight, lbs., was now diminished to 83 lbs. I had lost my ability to walk. I wore a diaper. The anti-ammonia medicine I took resulted in a diagnosis of dysentery. They took my diaper away. I lay in the bed naked. I stank. I experienced pain without remedy. Worst of all, my kidneys had failed. I stopped making urine. I required four hours of dialysis every other day. My doctors told me my kidney function would return. It never did. Had I known my quality of life would take such a hit, I never would have accepted the young and healthy liver I received. It would have served better someone in better shape than I.
Yes, I'm grateful for my second chance at life and I pray constantly that I will eventually become more than just a spectator of life. In the past, I usually chose professions that benefited others. Now, whenever I write an article for hep C, my writing is accompanied by a prayer that it will edify, increase knowledge, or inspire others in some small way. While I see nothing wrong in living life for oneself, or one's family, I remain informed – mostly by my faith – to spread a little sunshine around whenever I can. I don't recommend this life for anyone; there is always the danger of falling into hypocrisy, and of providing answers to questions no one is asking. Every article I write is a test of motive. Why am I writing this article?
I write this to show that for those suffering from advanced liver disease, organ transplantation may not be the ultimate cure. In fact, transplant alone is pointless. It requires taking medicine that suppresses the immune system. Re-infection is universal, and with diminished immunity, the remaining hep C becomes exponentially virulent. In transplantation without a cure, many patients have required multiple transplants, mostly to no avail. I know what it's like to say to oneself, "There is always transplant. A new liver will fix everything." For those in stage 3 disease or better, the best hope is insisting on early treatment with a direct-acting antiviral. I stand by that creed. That most insurances practice a cost-based treatment policy is unconscionable – absolutely unconscionable. It is cruel and unusual punishment. Everyone involved in hep C should raise their voices as one against this draconian practice. Unfortunately, it's easy to deny urgency when dealing with a disease that manifests little or no signs or symptoms until real trouble begins, when the virus goes medieval.
I dislike complaining about my current state – nearly two years post-transplant, but I want folks to be aware of the possible consequences of transplant. I still walk with difficulty. I live with chronic pancreatitis. I'm prone to vomiting without warning. I'm full of tics and tremors. I'm on dialysis three times a week. Three attempts at establishing a fistula for dialysis with vascular surgery have failed. I continue dialysis with my original catheter – a tube inserted into the subclavian artery, so close to my heart, that even a small infection could cause death by sepsis. Then there is dialysis itself, a notorious enemy to quality of life. After a 3 ½ hr. session, I feel like I've been beat with a baseball bat. Post-transplant patients often live with chronic anemia. Occasionally, this requires a unit or two of blood. Anemia makes me feel like I'm dragging an anvil behind me. So why not stop dialysis and bring these terrible things to an end? Why continue living? The answer is easy: I put up with all these things because I'm so in love with my beautiful wife of 22 years. When she comes through the door after a very hard day at work, her smile transcends my day. In her company, I know I am loved without condition, and in spite of my condition. Her presence blows away any negative attitude I may have. Not that we do any extraordinary activity. We hang out, talk about politics, and watch movies together. When I'm able, we cook together.
When I'm able, I write articles for this website – another great joy of mine. Thanks to all who read them.
A few weeks ago, our priest enlisted me to join him in theological conversation, which is then edited into a document. He counts on me to help inspire our congregation. He's been my only father figure, a true role model, and a friend. That he gives me opportunity as a spiritual influence in our community helps me believe in my own self-worth. And so I am blessed. When I consider all these things, my complaining fades into the joy of a new life.
This article represents the opinions, thoughts, and experiences of the author; none of this content has been paid for by any advertiser. The HepatitisC.net team does not recommend or endorse any products or treatments discussed herein. Learn more about how we maintain editorial integrity here.