Mental Health and Hep C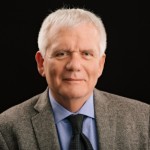 By Daryl Luster

·

April 14, 2017
Mental health carries a lot of stigma and, not unlike hep C, is vastly misunderstood. The words we hear so commonly, like "crazy" "mental" "nuts" "psycho" and the like all carry at least some measure of disdain or dismissal. Context always plays a part, I accept, and I am guilty of using some of these words on occasion in an off-hand way. Old habits are hard to change, but I think we can all make an effort to change the narrative, just as we are trying to do the same about hep C.
I choose to share my own experience with mental health issues in the hope that it can help to bring light into dark areas. As I have made clear before, I am not ashamed of having lived with hep C and I am not ashamed of my own mental health issues. There are places where the two intersect and I believe this is true for many of us. I am not saying that all people have shared in the same experience any more than we are all the same, but there are some common themes I have seen.
"Anxiety was something I lived with for years…"
For me it was in the form of what is commonly called hypochondria. I was a hypochondriac and it worsened to the point where I had serious panic attacks, which in some cases lasted days. I was sure I had several heart attacks and all sorts of terrible things wrong with my health, and I was certain I was losing my mind. Visiting an ER was not uncommon for me, and rarely was there any detectable disease or illness. There was never any suggestion to me that I might have a mental health concern either, which was the real issue I needed help with. It was not until I took the initiative in researching my own mental health that I was able to discover the cause and seek the help I needed.
The thing is that I hid my condition and the pain it was causing me. Why? I think it was because of the stigma associated with mental health, again not unlike how many people conceal their hep C status from others.
Mental health issues robs us of so much in life
Once I started being more open I learned that I was not so unique, after all there are many of us who deal with fears and, in its worst form, anxiety that robs us of so much in life. Along with the physical manifestations of living with hep C I had anxiety heaped on and I needed to deal with it head on before it worsened and paralyzed me emotionally.
With the help of a very good doctor and shared experience of others I was able to overcome the fear I lived with for years. Eventually I was able to stop using medications under doctor supervision and I am doing much better now thanks to all of the support I received. I was lucky, and I know too well that it is not as simple as I can address in these few words, and it is not the same for all of us, but I hope that you too can come to a better understanding of your fears and anxieties. Just like it is my hope that you do not let hep C or mental health make you feel lesser in any way. There is always hope and never any shame.