Linkage to Care and Hepatitis C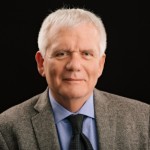 By Daryl Luster

·

March 12, 2017
Linkage to Care
What these three words mean is open to interpretation depending on one's perspective. To me, it is the action of assisting people into care, or bringing care to people where they live. As someone who is not involved in direct service to people in the way that an outreach worker might, physician, or other healthcare professional, I approach it in a holistic way.
We are not defined by our disease or any other single issue we may have in our life. Our mental health, social or economic standing, education, and our beliefs are more a part of who we are than any illness. Care is a word that encompasses a whole range of things and is not exclusive to treatment or any other medical procedure or intervention. Care can include a number of things but may be as simple as an appropriate assessment and prescribing treatment with monitoring, but for some people it may also include our safety and security in the context of where and how we live.
Care for Those Denied Care in the Past
You may have heard the phrase linkage to care before in the discourse around hep C. One thing we don't hear much about is the number of people who were diagnosed some years back but have never treated and are not engaged in care now. It can be for any number of reasons. Some people do not have a primary care physician that they see with any regularity, and as discussed before, many PCPs are not very informed about hep C. Even though there are incremental improvements in their awareness they may still cling to old notions that are not necessarily in the best interest of their patients.
I have seen a spike in the number of older people, as in over 50, now coming forward to seek out information about treatment and maybe because they are experiencing symptoms of advanced disease. They may have been waiting for new drug therapy that is more effective, with fewer side effects or they were doing what they were told in the past, which is that the disease progressed so slowly that they need not worry. We know better now, with some people seeing rapid progression of damage caused by chronic hep C.
Care can be defined as a more robust approach to prevention or what is often called "harm reduction." Providing education and safe environments for drug users is believed to be our best defense against growth of new transmission of all infectious disease common with people who share their drug use equipment. These places are or can be points of care for a population who is not so likely to be receiving any medical care.
Another part of care is community-based. It is what we see in peer groups or in places where they have made a commitment to having peers involved as partners. This is to me the best of all worlds, a place where there is not only medical professionals such as medical doctors, but also mental health professionals and people who have lived experience. This is the best model with some populations, but the real message is that care can look very different to different people in different points in their life. I hope we can link more people to the appropriate care for them.