Life Before and After Hep C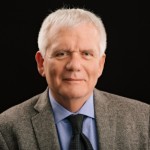 By Daryl Luster

·

January 3, 2018
In my effort to think of interesting or insightful things to write about, I am inspired by things I hear from people like you, much more than the scientists, doctors, and other healthcare professionals who do work in the hep C realm. I call it a realm as to me it is a kind of kingdom of sorts not unlike what we have read about in history. All of us are part of some system that has its leaders and then there are rest of us. I have always felt like an outsider in my life, not someone who fits well as a round peg in a square hole, to use a much-used analogy. It is probably why most of my life I have been self-employed and never a willing boss because I never liked it despite the necessity to be one.
Remembering Life Before Hep C
In terms of my own life before hep C, it was different. Don't get me wrong, because I am unsure precisely when the time before hep C was in my life. But, before I had symptoms and before diagnosis. I suspect you feel the same way, even if your own life was completely different to my own. Looking back is not always the best thing to do but I plead guilty to it on occasion in my desire to keep things in context. One can argue the benefits and flaws of such an exercise, but I assure you I am not looking back in great envy about my life before.
Life Has Changed, but It's Not All Negative
The honest truth for me is that my life has changed; at least in part, in a positive way. I am not saying that living with hep C is a positive thing and I am not suggesting or recommending it as a way to correct or change a life that is perceived as wonderful, wasted or false, or any of the other descriptive terms people use. I am saying that it was a sort of wake-up call for me about the fragility and precious nature of life and what should be the most important things to me. Helping others is now, to me, the best thing I could ever do. This will sound like crazy making to some of you, and that is fine because I don't expect or want everyone to agree with me.
Luckily I am cured of hep C now for nearly eight years. Is my life perfect now? Not a chance, there are still some issues to deal with, without hep C. The life after portion I used in the title was not about my life after being cured, but the whole journey, which is still underway.
Because of hep C, many friends are dealing with terrible problems and I have lost too many friends to hep C caused disease. This is awful and there is nothing at all positive about the disease at all. I want to make it clear that this is not what I am talking about when I say that it has in some measure affected my life in a positive way.