Keeping Insurance with Hepatitis C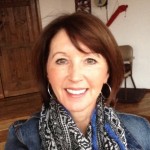 By Karen Hoyt

·

April 29, 2016
As if we don't have enough to worry about, many patients with hepatitis C cannot afford decent insurance. When you are treating for HCV, some type of health care coverage is a must. Even after you clear the virus with a Sustained Viral Response or SVR, do your best to stay under a health insurance policy. What can you do to make sure that you keep insurance with hepatitis C?
Stay on the job. I was so weak and didn't want to work, but they could not refuse me insurance under open enrollment. The decision to teach while treating for the virus was a good one. I had excellent coverage that took over and helped me get caught up on prior medical bills. It kicked in big time when we found the tumor on my liver. You may wonder if it's worth it, but It can also keep your spirits up to be active.
Work 30 hours or more per week. If your employer has 50 or more employees, you have to offered coverage. If you work more than 120 days per year or 130 hours a month, you are considered full time. I know many employers are cutting workers back on hours to avoid offering insurance.
Enroll in Medicare. If you are on any form of social security disability, you may have a 2 year waiting period until Medicare kicks in. That's where I am and it's not been easy staying insured during liver cancer and the transplant.
If you meet income requirements, Medicaid may be an option for you. This plan will usually cover you and your dependents.
Call your State Office. Get creative by asking your state insurance department or commissioner questions. When I lost insurance and was working only 25 hours a week, I kept calling the office and politely requesting information. I was eventually offered a state subsidized plan with low payments.
Call Human Resources. If you are unable to work, check with your employers human resources department about a retirement plan that includes insurance. I hit that place when liver cancer reared it's ugly head. I've managed to stay covered by working a few hours a month. To purchase the same plan outright will be expensive, but I may have to consider it.
Stay married. If your spouse or partner is working, their employer may cover you for a monthly rate.
The Marketplace. Shopping for private insurance may be an option for you. But with the marketplace, the coverage seems to be affordable. Find out about open enrollment. While writing this, I read about how each state administers it. Things can change quickly, so be sure to stay in communication with your health insurance provider. Ask for email confirmation of information.
Keep 3 things handy at all times when talking about your insurance:
Your last year or most recent income tax return.
Your full legal name, date of birth, and social security number
Your current enrollment status on any insurance coverage you have.
If you are going through a period where you are unable to communicate well or make your payments on time, make some changes. I gave my daughter power of attorney to get me through the roughest times. It was helpful to have her on all my accounts. That way my insurance company providers were all able to talk directly with her while making plans for my continued coverage. If you are on your own, let your insurance company know. They may be able to arrange for an advocate to help you make decisions.
Taking care of yourself is a full time job. Be sure that you don't have to waste time worrying about how or where to keep insurance with hepatitis C.
This article represents the opinions, thoughts, and experiences of the author; none of this content has been paid for by any advertiser. The HepatitisC.net team does not recommend or endorse any products or treatments discussed herein. Learn more about how we maintain editorial integrity
here
.