Hepatitis C and its symptoms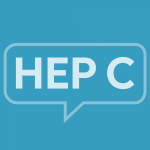 By Editorial Team

·

July 26, 2015
There are many symptoms associated with Hepatitis C, many of which are symptoms of other, more common conditions, like fatigue, abdominal pain, and muscle aches. Because these symptoms may not be distinct from other conditions, it may take a while before a person is diagnosed with Hepatitis C. We conducted the online Hepatitis C in America 2015 survey, which gathered insights from 403 individuals who tested positive for HCV and have been diagnosed with hepatitis C. The study not only asked individuals about their treatment experience and quality of life, it also investigated symptoms and diagnosis journey.
Of those who remember when they were infected with hepatitis C, less than half recall experiencing symptoms believed to be caused by hepatitis C at the time of infection (45%). While a 1/3 of individuals surveyed were asymptomatic at the time of diagnosis, the remaining 2/3 experienced symptoms quite common among chronic disease patients. Hepatitis C symptoms commonly experienced at the time of diagnosis include fatigue (63%), muscle aches (45%) and joint pain (43%).
Now, reflecting back on their diagnosis, half of individuals wish they knew how hepatitis C affects their body, as well as 34% of wishing they had known more about hepatitis C symptoms. This is not surprising, since 72% at the time of the survey were currently experiencing at least one hepatitis C symptom. Similar to those symptoms at the time of diagnosis, fatigue, muscle aches and joint pain are among the commonly experienced; see chart for distribution of symptoms among hepatitis C patients.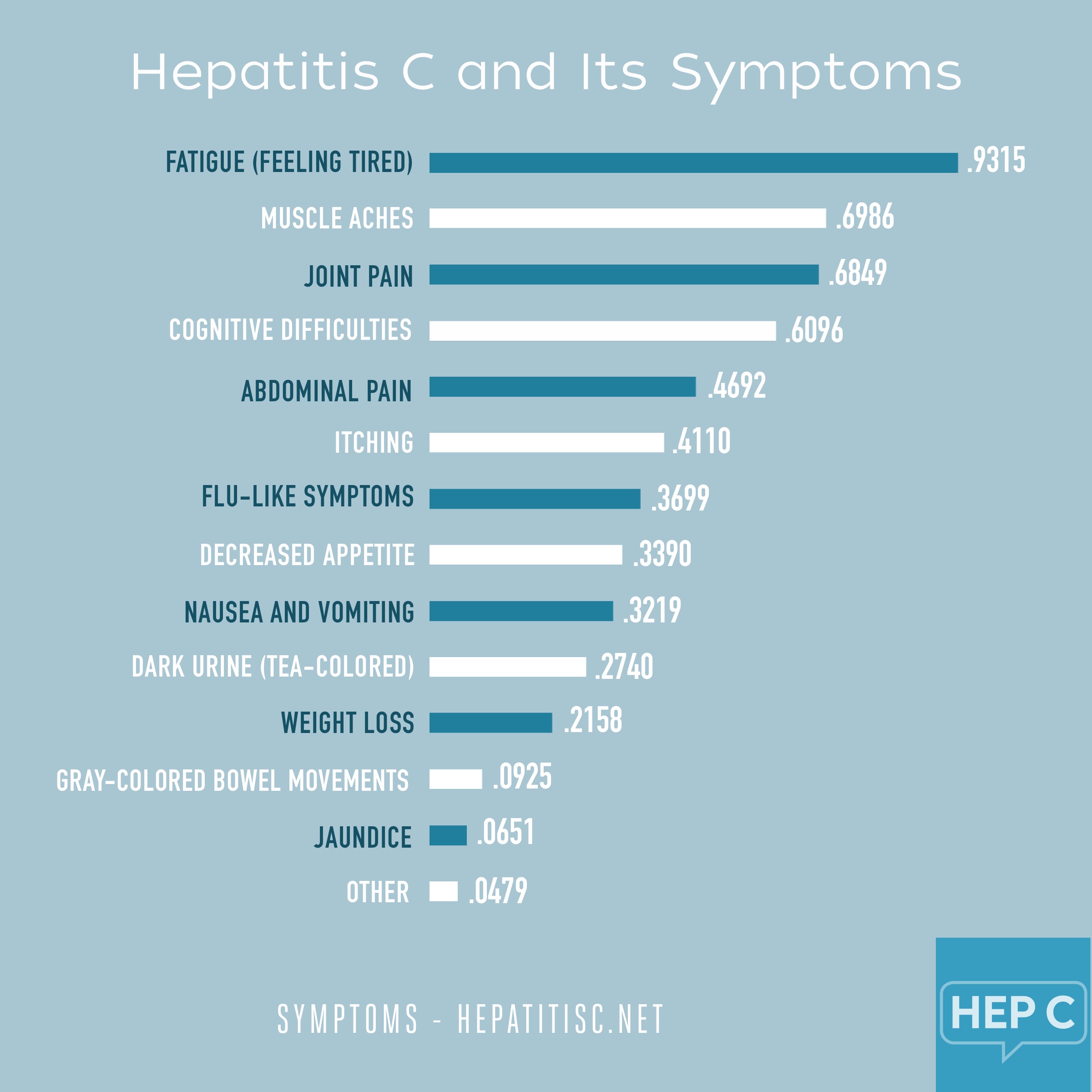 Those surveyed were asked to share their most annoying symptom. The responses were surprising, in that it wasn't the odd or unique symptom mentioned, rather fatigue was reported 4 times more so than the next most mentioned symptom – itching.
With such symptoms, its not surprising that individuals are hoping to learn how to cope with them. While the primary two pieces of information sought is about new hepatitis C treatments and side effects, a substantial proportion of individuals want information on how to manage their hepatitis C symptoms (44%).
While symptoms have an impact on disease management, so does the absence of symptoms. A total of 24% of individuals who do not see a healthcare professional for their hepatitis C cite their reason being an absence of symptoms. In all, 45% of those individuals surveyed did not see an HCP for their hepatitis C, for a variety of reasons.
Hepatitis C symptoms, or the lack thereof, can make diagnosing and treating this condition complicated.