Hurry Up and Wait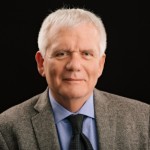 By Daryl Luster

·

February 16, 2018
In our hurried lives, we don't want to wait for anything. There is an app for that, a pill for this, or that traffic light cannot change soon enough, and the train can't come soon enough. We get bored easily, constantly check our smartphones, lose interest quickly, and just can't get enough of whatever it is we want, and we want it NOW!
The Frustrations of Waiting
Don't get me wrong, I am just as guilty as anyone when it comes to the disliking of lineups. And a pet peeve of mine is lateness, it drives me nuts when people are persistently late. Waiting in the doctor's office more than 10 minutes past my appointment time gets me hot under the collar every time. Some people used to read in these situations but in this new age mostly we text or stare intently into our devices for entertainment in the form of games or videos, and of course, there is social media.
In the past there was a perception that living with chronic hep C was not of urgent concern, and for some people this may remain an accurate assumption if they are lucky, but this doesn't mean that any among us would ever choose to live with it once we know, let alone over an extended period of time. People who were diagnosed with hep C were often told that there was nothing to be concerned about and monitoring their liver enzymes was all that was needed. We know this was not always done and we also know that this simply is not an accurate way of monitoring the advancing disease and symptoms, which can be debilitating in the absence of moderate or severe liver damage. Often these symptoms were dismissed as being imagined or unrelated to hep C.
Waiting for a Cure Doesn't Feel Fair
Back to our desire to be rid of this curable disease, and it really is no surprise or shouldn't be to anyone who knows that it can be cured. Imagine for a moment if there was a definite cure for cancer or HIV or any one of several currently incurable diseases that affects millions. Would those people want to be cured and as soon as possible, of course they would and who could argue with that sentiment. I know I can't and I have been lucky enough to receive my own care and treatments in what was in what I perceived as a reasonable amount of time, understanding that I was not the only person in the world who mattered. When we find ourselves in this place it is hard to think of anything else. It beats us down even in the absence of textbook symptoms.
If you find yourself in this place, you are not alone, and as I always say; it doesn't give me comfort to know that others are dealing with the same or worse problems than I have, but you are part of a community of people who are open to helping you with no strings attached, simply people who want to help others, like you.
Connecting with Others Who Get It
My recommendation is to seek out peer support. Shared experience is a valuable part of care, and learning more about your condition does help to empower people in this journey. If you are new to hep C, talking to someone who has been where you are can give you both knowledge and comfort, and sometimes all we need is a little reassurance for the road ahead.
You will get there, please believe it!