How You Can Become a Hepatitis C Advocate– Part 3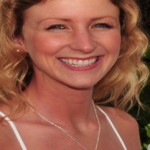 By Jenelle Marie Pierce

·

June 13, 2015
This is part 3 in our series about how to become a hepatitis C advocate. Visit part 1 and part 2.
Local, statewide, and regional advocacy efforts begin by developing the capacity to identify and target members of legislative districts. From there, it is your job to be informed, to communicate with policymakers, and to make your vote count – all of which has an immeasurable effect on hepatitis C advocacy.
Remember, whoever you are, whatever your story, you have the power to affect change, and your advocacy efforts matter. So, don't be afraid to get out there and network.
Your perspective matters to our leaders, because you vote – don't let misconceptions, stigma, and prejudice quiet your voice; use them to empower your message. Shame and policy have no place at the same table, and it's our experience on the margins that's needed to inform and shape policy.
Join Hepatitis Task Forces, Forums, Coalitions, and More
Meet Your Hepatitis Coordinator
Your Hepatitis C coordinator is a vital resource. Contact your coordinator and ask: what programs are already in place, who are your community allies, who are your legislative champions, and what is realistic to expect in your state?
Join Local Task Forces
If you do not have one, start one.
Work with other advocates – Encourage Advocacy Policy Subcommittees. Use the HHS Stakeholders' Workbook to make a plan, and develop policies for your state. (see below for link)
Hold State of Hepatitis Forums – Invite Policymakers, and highlight the need.
Hold a Hepatitis Advocacy/Lobby Day – Descend on the State Capitol.
Other Coalitions
Join and share your perspective with coalitions outside of hepatitis. No one is immune to hepatitis. Share hepatitis policy updates with those outside coalitions, and let them know how it could affect them. Pitting one disease against another only serves to exhaust resources – human suffering is human suffering – and other coalitions are likely to support your efforts if you show them how the issues relate.
You've arrived when other advocates talking about different issues are bringing your issue to the table!
A combined front supported by many groups means your message will resonate with leadership and has the potential to influence legislation.
Engage with your Medicaid and Insurance Agencies
Testify at formulary meetings.
Meet with your commissioner.
Join the local Care Organization as a patient representative.
Remember, no disease has ever been cured on healthy people!
May is Hepatitis Awareness Month
Utilize Awareness Days – Hepatitis, HIV, Immunization, Substance Use, etc.
Engage with the Media – Press releases, letters to the editor, features articles, editorial review boards. Use social media to share your message.
Seek Gubernatorial and Mayoral Proclamations.
ADVOCACY RESOURCES
Hep C Challenge Leadership Corps
Apply to be part of the Caring Ambassadors Hepatitis Leadership Corp.
Find your Federal and State Elected Officials.
Tracking the United States Congress. Track bills in Congress, your representative's voting records, upcoming committee meetings, and get alerts by email.
Track bills in your state and get alerts by email.
Hepatitis by the Numbers – find all the data by state and congressional districts.
The Council of State Governments
Founded in 1933, The Council of State Governments is our nation's only organization serving all three branches of state government. CSG is a region-based forum that fosters the exchange of insights and ideas to help state officials shape public policy. This offers unparalleled regional, national, and international opportunities to network, develop leaders, collaborate and, create problem- solving partnerships.
Women in Government Foundation, Inc.
Women In Government Foundation, Inc., headquartered in Washington, D.C., is a national, non-profit, non-partisan organization of women state legislators that provides leadership opportunities, networking expert forums, and educational resources to address and resolve complex public policy issues to all 1,791 women state legislators.
National Viral Hepatitis Roundtable
Follow or join the National Viral Hepatitis Roundtable. Be a part of the national movement. The National Viral Hepatitis Roundtable is a broad coalition working to fight, and ultimately end, the hepatitis B and hepatitis C epidemics. NVHR seeks an aggressive response from policymakers, public health officials, medical and healthcare providers, the media, and the general public through their advocacy, education, and technical assistance.
Follow the federal government's hepatitis action plan and get the latest updates from HHS.
Find the stakeholder's workbook here.
Centers for Disease Control – See the government's facts and figures on hepatitis, find your state's viral hepatitis coordinator, order awareness posters, access risk factor tests, and more…
National Alliance of State and Territorial AIDS Directors
Join the Hepatitis Appropriations Partnership run by NASTAD.
Change cannot occur without your help; become a hepatitis C advocate with us!
This is Part 3 of a 3 part series on how you can become a hepatitis C advocate – learn about why you should become an advocate, why patient advocacy is key to affecting change, and what it means to participate in grassroots advocacy in parts 1 & 2.