How You Can Become a Hepatitis C Advocate– Part 2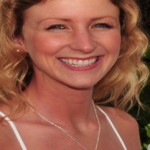 By Jenelle Marie Pierce

·

June 6, 2015
This is part 2 in our series about how to become a hepatitis C advocate. Visit part 1 and part 3.
Grassroots hepatitis C advocacy begins with building relationships and championing the cause. To start advocating for change around hepatitis C testing, treatment, and care, you must first create an action network. Creating a network will help you to establish effective and timely means to reach hepatitis organization leaders, members, and allies for advocacy action. This can be done using email lists, text messages, phone trees, or websites.
Cultivate Leaders and Inspire Action
Locate and recruit local, state, and regional advocacy network leaders and representatives to coordinate advocacy efforts and relay grassroots feedback on issues and priorities – more on how to find local advocacy leaders in part 3 of our series.
You want to motivate network leaders with concise and compelling messages, essential information, and a clear request to inform policy makers on priority issues. To motivate leaders, you have to focus on what matters to the target, not you. The power is not just in the story, it's in the way you tell the story.
We want leaders to be observable, obnoxious, advocates for our cause, and we do this using what we call the 'PAIBOC' model.
The PAIBOC Model
Purpose –
First you must identify your specific purpose without making your purpose overly personal. When you get in front of the issue, you've debilitated the message.
For example, "I'm an advocate for hepatitis C because I believe in equitable, empathic care for all people with all infections and that treatment and cures should be accessible to everyone."
To develop your unique purpose, ask yourself, "What's the purpose of me sharing my story?" and then be specific.
Audience –
Understand your audience. Stop thinking that leaders don't get it. They often understand the cause, but they can't fund it or back it because of other roadblocks. They're humans with an overwhelming amount of data and priority, so we need to appeal to their specific pain points.
People support causes because it's a pain point to them – they respond over anger about the issue, or they respond to the crisis, or they respond because it generates revenue or reduce expenses, or they identify a personal or professional benefit, or because they are compelled by their inner circle.
Information Points –
What are the most critical information points that will appeal to the leader you're addressing? For instance, often the variety of people infected – a child, a paramedic, a drug user, a nurse, a doctor – appeals to people, because they can see themselves or someone they care about being impacted by hepatitis C.
What we believe as urgent must fall within the category as important to the receiver! What does the receiver think is critical?
Benefit –
Understand what the benefit is to your specific audience. In becoming an advocate or supporting your cause, what are the win-win scenarios for them? To get them on-board, it must be a victory for all parties involved.
Opposition –
Understand your opposition – your competition. There will be other people reaching out to these leaders who are competing for the same resources – the leader, representative, or politician you're corresponding with will have likely just heard the same spiel about cancer, HIV, diabetes, veterans, or any other worthwhile cause.
Draw connections between other causes, get those advocates to support your efforts, and share how advocating for hepatitis C could benefit more than one group or issue.
Context –
Adjust your lens, and appeal to the individual you're talking with specifically. Does your leader, representative, or politician have school-aged children? Do they have constituents from Romania? Are they in an area with a large population of medical professionals?
You want to talk to people about where they live and their interest – not your own.
Grassroots Advocacy Ideas
There are many ways to get involved in grassroots hepatitis C advocacy, and you don't to have to immerse yourself in all of them to successfully advocate for others. Pick and choose which ideas suit your skillset and apply to your purpose. Below are some effective examples:
Contact your officials.
Call your elected officials – Call your state and local elected representatives. Tell them you want viral hepatitis moved to the top of their health agenda.
Write your elected officials – You can begin with the simple act of writing your state and local elected representatives. Tell them you want viral hepatitis moved to the top of their health agenda. It is a simple way to start. We've found that email works best.
Visit your elected officials – A short visit with your elected officials' offices at home or in DC can make the biggest impact. Tell them what matters to you. They want to hear from you. You vote for them.
Track legislation.
Submit written testimony to legislative committees. Offer to provide oral testimony from a consumer or family perspective before a hearing is held. Ensure representation of hepatitis interests on important advisory groups or committees. Bring attention to how decisions will affect people living with hepatitis.
Closely follow priority legislation throughout legislative sessions, including budgets for hepatitis services and treatment.
Pay particular attention to upcoming hearings as opportunities for grassroots action. Track additional hepatitis-related legislation as needed.
Recruit members to fill hearing rooms and attend events. Suggest wearing a particular color and sitting together for impact.
Work with the media.
Establish relationships with key reporters and editorial boards by providing facts, "real life" examples and an appeal for action on hepatitis issues.
Prompt additional coverage by following up on news stories and events to help shape public attitudes about hepatitis issues.
Stay positive.
Remember to stay positive, and do not give up when you get a negative response. Advocacy begins when someone says "No", so try to see it as an opportunity.
Keep in mind that the goal of grassroots advocacy is to build connections with leaders. Time and trust will help build support for hepatitis issues.
Stay tuned for Part 3 about how you can become a hepatitis C advocate – learn how to advocate at the local and statewide levels and which resources are available to help you join us in advocating for HCV.