How You Can Become a Hepatitis C Advocate– Part 1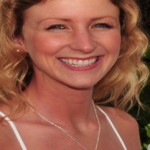 By Jenelle Marie Pierce

·

June 1, 2015
This is part 1 in our series about how to become a hepatitis C advocate. Visit part 2 and part 3.
At the beginning of May, I had the distinct honor of attending the Advocates Unite! Conference in Washington D.C. for the Caring Ambassadors Program. As one of the fellows selected to represent Michigan during the conference (I'm from Grand Rapids, MI), I spent three days meeting with hepatitis C advocates from all over the United States – 37 states were represented by 107 advocates. Together, we converged on the Capitol to lobby for change.
Advocates Unite! Conference
As part of the conference, we heard from speakers from the U.S. Department of Health and Human Services, the National Viral Hepatitis Roundtable, and Harvard Law, to name just a few. In listening to patients, caregivers, and other advocates share their perspectives and expertise, we learned how to effectively advocate for hepatitis C testing, treatment, and continued care for all who are infected with the hepatitis c virus by organizing, networking, and influencing legislation.
The second half of our conference was spent utilizing those newfound skills during an entire day of meetings with congressman, urging them to take action by supporting the Viral Hepatitis Testing Act. Although speaking to members of congress was entirely out of my personal comfort zone – I spend most days behind a computer writing about viral hepatitis and other infections – the experience helped me realize the incredible opportunity we have, as advocates, to affect change.
Access to testing, treatment, cures, and equitable, empathic care for all people with hepatitis C should be the standard. However, right now, that's not the reality. In fact, we have a huge health disparity facing all people who are affected by HCV.
Current State of Viral Hepatitis in the U.S.
An estimated 3-4 million people in the U.S are currently living with hepatitis C, and from 2010 to 2012 alone, new hepatitis C infections increased by 75%, mainly among adolescents and young adults. Of the people who are infected with hepatitis C:
At least 50% of persons do not know they are infected,
30% will die of HCV-related complications that could be avoided with care and treatment,
and 3 out of every 4 are baby boomers.
Those estimates are rough, and you've probably heard some varying numbers, because historically, viral hepatitis has been underfunded and underreported. It's the state's responsibility to collect surveillance data, and then they report that to the CDC, but surveillance data is inconsistent or missing from some states entirely. As it stands, only 13 states have data included in national reports to track hepatitis A, B, and C.
An Opportunity to Join a Movement
While the basic numbers are disheartening, the Caring Ambassadors program sees this as an opportunity, because every improvement we make as advocates will help all of those who are infected and affected by hepatitis C – patients, caregivers, loved ones, concerned citizens, politicians, everyone.
However, we cannot advocate for those who are affected by the hepatitis c virus alone, because the issue is much too large. That is why we want to recruit you to join our advocacy efforts, no matter your expertise; everyone can help us affect change, because everyone is directly or indirectly affected by the effects of HCV.
You don't have to be an expert on hepatitis C statistics, legislation, or healthcare to become an advocate; you just have to care and be willing to share your perspective with others. We have all experienced trauma, big "T" or little "t", and that shared experience is what will help others to empathize with our cause and join our movement.
BECOMING A PATIENT ADVOCATE
Especially if you've been directly impacted by the hepatitis C virus – whether you are recently diagnosed or have been cured through treatment – becoming an advocate might seem like the logical next step, but we understand that can be easier said than done.
At HepatitisC.net, we hear countless stories from people who are living with HCV and how the negative stigma associated with the infection can be just as difficult as having the infection itself.
Although many people have heard of hepatitis c, most know little about the infection and who it affects. Worse yet, a lot of folks have inaccurate information about the disease, and those misconceptions lead to fear and stigma, which then gets expressed as prejudice against those who are infected. That prejudice makes anyone with HCV reticent to advocate for themselves. Naturally, if you've been lead to believe the infection is your fault or something that makes you a bad person, you are not going to want to come to the forefront and fight for yourself.
Therein lies the catch and your opportunity to turn stigma on its end. The more you understand your own vulnerabilities, sensitivities, and the frustrations you've felt when being stigmatized, the more they can empower you by using them to arm yourself.
The most powerful antidote to internalized oppression is taking a stand.
You're the Best Person for the Job
Making that initial leap from patient to advocate takes courage, definitely, but it's less involved than you might initially assume. Becoming a patient advocate is as simple as saying, "No." All advocacy begins when someone says, "No," to misinformation, stigma, and prejudice, and then does something – small or large – to challenge it.
In order to educate providers and communities about what steps we need to take to get people tested, treated, and cared for, and to encourage continued investments into vaccine, testing, and cure research, we need people like you to share your stories. It's that personalization that you bring as an advocate that reduces ignorance and directly challenges misconceptions and stigma.
No matter how you contracted the hepatitis C virus, your perspective matters. Remember, if you condemn yourself to the worst thing you've done, you'll never have an opportunity to do the best thing you can do; so take that story – whatever it may be – and use it to affect change with us.
Visit Part 2 and stay tuned for Part 3 about how you can become a hepatitis C advocate – learn about what it means to participate in grassroots advocacy, how to advocate at the local and statewide levels, and which resources are available to help you join us in advocating for HCV.
Hepatitis C FAQs for the Public. (2015, March 6). Centers for Disease Control and Prevention. Retrieved May 31, 2015, from http://www.cdc.gov/hepatitis/C/cFAQ.htm#
Hepatitis Leadership Corp. Caring Ambassadors. Retrieved May 31, 2015, from http://hepcchallenge.org/hepatitis-leadership-corps/