How to Feel Good with Hepatitis C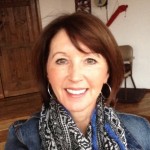 By Karen Hoyt

·

October 1, 2015
When we have expectations that our life will be healthy, it hurts to find out we have Hepatitis C. For me, I also learned that I had end stage cirrhosis , and then got liver cancer. My body felt broken and my heart was definitely broken. I have learned to let myself feel down and get the negative emotions out of my mind and body. I believe that it's an important part of healing.
Those down feelings will not be gone forever, but they can fade. This is especially true if you replace them with more positive emotions. It is easy to get tired of fighting the physical problems and the mental ones. This is when you tune into your good feelings and let them help get you back up and on your feet again!
Here are some good feelings:
Acceptance is closely tied to trust. When we accept our situation for what it is, we can trust that everything is going to all right. We can calm ourselves with positive thoughts. You were born into your family and your body. You have this life. Accept your life for the gift that it is. You are perfect, right where you are. Trust that there is a plan for your life.
Peace is always there when we let go of the stressful feelings like anger or fear. Maybe you have a right to be mad or scared. Feel it, make a note of it, and then open your mind to allow a better thought. Take a deep breath and brush aside any down feelings. This brings you to quiet and rest.
Joy is when we move into a feeling of gratitude. It may take some work to be thankful when you are in a sad situation. I can promise you that by making a list of the good things in your life, you will begin to feel joy. Maybe all you have is the ability to take a breath, see a flower, or a cloud float by. When I woke up from my transplant, I was joyful. I find a lot of gratitude every day just being alive.
Safety is a word that I use to describe a lot of feelings. It is important to know that you can be who you are without being hurt. Knowing that there is a place you can feel secure and provided for is a part of that safe feeling. Being understood by others, and having people you can be honest with creates a feeling of safety. It's like being at home in your own heart.
Love is caring for someone no matter what they do. It is something that we give ourselves. First we see all of our good and bad actions and attitudes. Then we accept ourselves and know we are lovable. Finally, letting that feeling of love swell up within us, we can give it to others.
You can find the good feelings any time you want. They are always available, but can take work. Listen to yourself when you are feeling good and let your heart sing!