How Not to Feel Stupid with Hepatitis C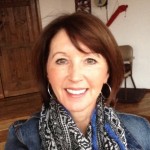 By Karen Hoyt

·

June 9, 2016
When you get diagnosed with hep C, you don't know a lot about what's going on. Sure, you get on websites like this one and try to get some information – (loud clapping) but you don't always remember what you need to know. That's ok. We don't have to know everything today. We just need to get by. We might not have the energy to get dressed, get good food, and get out the door, but we try and show up for life anyway. If you're like me, sometimes you feel stupid. That's no fun. I've been working on that lately and wanted to share my thoughts.
Here's my list of how not to feel stupid with hepatitis C.
At the doctor:
Do – Carry a notebook and pen. Have a list of questions ready. Listen carefully. Tilt your head to the side while listening. It shows your interest. Lift your eyebrows and nod you head. Make notes while your doctor gives you answers.
Don't – Talk while the doctor is talking. If you have a question… wait for it… hold it… When they're finished – ask away. No blubbering. I understand that some moments in the conversation can be emotional. Shed some tears, but blubbering and sobbing will not give you any credibility with your health care provider.
With your family:
Do – Ask for what you need. Think about it first and be specific. Ex: Would you pick up that type of cereal that has low sodium? Starting the sentence with the word "would" has been proven to automatically make people want to say yes. Try it. Take responsibility. Blaming other people never works. I don't know why we even keep trying it, but we always end up looking stupid. Just admit that you feel helpless and it makes you act bossy or controlling. Then your family member may be willing to help you out.
Don't – Manipulate others into feeling sorry for you. Think about this. If they do end up feeling sorry for you, that means you're pitiful. What kind of goal is that to strive for? If they don't feel sorry for you, doesn't that mean you'll have to try harder to appear pitiful? Gain your power in a relationship by some other means.
With your partner:
Do – Keep yourself up as much as possible. Those sweatpants may feel good, but after a week of wearing the same thing, you begin to look stupid. Same with the hair do. What's with that? Find a bottle of shampoo and a comb. You're sick, but you're not stupid enough to think that they don't notice how you look.
Don't – Take them for granted. They are sticking by you while you go through treatment. They're here before, during, and after. They are your behind the scenes friend. Let them know you appreciate them and that you notice their acts of kindness.
In public:
Do – Cover your hiney and armpits when you go out. Nobody wants to see that. Put on clean clothes. No matter how sick you are, you don't want to look stupid. If in doubt about your appearance, ask a friend. If they just raise their eyebrows, go change. Been there.
Don't – Feel like you have to make excuses for all of your symptoms. I'm trying hard to quit that right now. I feel like I have to tell people why I can't remember anything, or finish a sentence, or wear clothes that cover my hiney and armpits.
We might feel all out of whack, but we don't have to feel stupid with hepatitis C. On the days when we do let it all hang out, we can laugh at ourselves. We can laugh at each other. But nobody else better laugh at us. You tell me if they do. I'll take em out.
This article represents the opinions, thoughts, and experiences of the author; none of this content has been paid for by any advertiser. The HepatitisC.net team does not recommend or endorse any products or treatments discussed herein. Learn more about how we maintain editorial integrity
here
.