Hepatitis C Linkage to Care – Help Finding Care & Accessing Treatment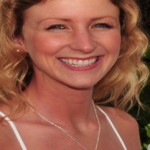 By Jenelle Marie Pierce

·

July 5, 2015
Help Finding Care
There are a number of different specialist who treat patients who have the hepatitis c virus (HCV). Courtesy of The American Liver Foundation, below, you'll find a directory of listings so that you can locate a specific type of healthcare provider or a targeted treatment facility near you. Their tool includes listings for the following types of providers:
Physicians
Gastroenterologists
Hepatologists
Infectious Disease Specialists
Health Clinics
Community Health Centers
Homeless Health Centers
Substance Abuse Treatment
Outpatient Treatment Centers
Halfway Houses
American Liver Foundation – Finding a Provider
What to Expect with a Hepatitis Provider
Following are some of the things you should expect upon meeting with your chosen provider. Should your provider not offer some of the below items in your initial or subsequent visits, you can either ask that these areas be addressed and/or you could seek the care of another provider.
During your first meeting with your provider, you should be welcomed to the practice.
At that time, your provider might choose to share the office's philosophy of care and treatment with you.
They may also express their commitment to help you secure access to medication.
They will take a thorough history of your health, and they will also administer a physical exam. After your exam, they will likely provide some relevant HCV education so that you are well-informed about your infection. This information might include:
a natural history of the hepatitis C virus,
specifics about disease transmission and risk,
treatment options,
harm reduction counseling, and
possibility of reinfection.
From there, the discussion might address current restrictions you could face while trying to access treatment, the prior authorization process, and then your provider will help you to establish a reasonable timeline and expectations around the treatment process. That conversation might include:
how to navigate insurance prior authorization requirements,
the appeal process if/when you are denied treatment, and
what it means to request an independent review.
Once you've established a plan with your provider, your HCV provider may assign you to a Hepatitis C Nurse Coordinator, that will help advocate for your throughout the treatment process. A Hepatitis C Nurse Coordinator is a great resource who can:
educate about the approval process and realistic timelines,
educate about specialty pharmacies,
run patient education classes prior to starting treatment, and
manage treatment and post treatment procedures with liver providers, like:

lab work,
follow up appointments, and
side effect management.
When insurance will not cover HCV treatment, what are your options?
Wait for new drugs to be approved. Unfortunately, there is no guarantee that those drugs will be covered or that you will qualify.
Wait until you qualify based on your sobriety or worsening fibrosis.
Take legal action.
Apply to patient assistance programs to obtain free/discounted drugs or help with co-pays. For these programs, you will need: financial information to prove you qualify, and proof that you do not quality for insurance.
Help Accessing Treatment
If you need help to pay for your prescription medications, you may be eligible for patient assistance programs. The following organizations provide programs that directly reduce the cost of prescription drugs or can assist you in finding programs for which you are eligible.
American Liver Foundation
Patient Advocate Foundation
Patient Advocate Foundation's Patient Services provides patients with arbitration, mediation and negotiation to settle issues with access to care, medical debt, and job retention related to their illness.
Patient Advocate Foundation Co-Pay Relief Program
The  provides direct financial assistance to insured patients who meet certain qualifications to help them pay for the prescriptions and/or treatments they need.
Patient Access Network Foundation
The Patient Access Network Foundation is a non-profit organization that provides assistance to under-insured people for their out-of-pocket expenses for medications.
NeedyMeds
NeedyMeds is a nonprofit organization whose mission is to help people who cannot afford medicine or health care costs. They offer resources that are helpful to uninsured and underinsured patients.
Partnership for Prescription Assistance
The Partnership for Prescription Assistance helps qualifying patients without prescription drug coverage to access the medicines they need.
RxAssist
RxAssist offers a comprehensive database of patient assistance programs, as well as news and practical tools.
RxOutreach
RxOutreach is a mail order pharmacy for people with little to no health insurance coverage.
Health Well Foundation
The HealthWell Foundation will provide copayment assistance for HCV treatment to eligible patients who are insured and have annual household incomes up to 500 percent of the federal poverty level.
State Pharmaceutical Assistance Programs
Many states offer subsidies to provide pharmaceutical coverage or a discount program for prescriptions to eligible individuals.
Pharmaceutical Patient Assistance Programs
To apply for drug assistance programs you will likely be asked for the following information, so it's helpful to have it handy before contacting these organizations. All information discussed with people staffing patient assistance help lines is strictly confidential:
State of residence and zip code
Estimated gross annual household income
Number of people living in the household
Brand name of the prescription medicines you have been prescribed
Type of health insurance and/or prescription coverage, if any
Name and contact information of your doctor who prescribed the medication
Programs: