Hepatitis C and Moving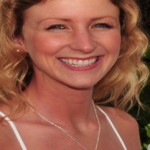 By Jenelle Marie Pierce

·

July 26, 2017
Preparing for the Move
Often, the preparations for a move can feel overwhelming. Bigger homes may require months of planning and packing in order to make sure that nothing gets left behind or broken. Some people spend thousands of dollars on packing material, hiring movers, and renting vehicles to carry all of their personal belongings from one home to the next. For those with hepatitis C, this process is no different, except that the virus may impact the process.
People with hepatitis C often feel tired from the virus if they have not yet begun treatment and those who are in the midst of treatment may feel exhausted as a side effect of their medication(s). In these cases, it can be crucial to extend the planning for packing and moving, in order to give enough time in the schedule for frequent rest breaks or even for entire days of doing nothing but relaxing. In addition (or if the need to move does not allow for a lengthy packing process), it is important to consider the budget for the move and to take hepatitis C into consideration. Fatigue and pain may make it tough to do much of the heavy lifting that is required of a move. When budgeting, if possible, you may want to include a plan to hire assistance. This can help to keep the packing and the move on track without causing undo stress on the body.
It is also important to let all doctors on the treatment team know about the upcoming move so they can ensure that all medications are updated and so that any prescription refills can occur before the move. Some people also request copies of their medical records to keep on hand during the move so that they are prepared in case of an emergency that might require a trip to urgent care. This can help with treatment planning in the event of a medical crisis, especially when the treating physician would not know the patient or their history. If carrying medical records feels too cumbersome in the midst of a move, it is crucial that the names and contact information of every treating physician be written down along with the names and doses of all medications and a list of any allergies. Everyone traveling together on the move should know where to find this document or they should take a photograph of the document on their phones so that it is easily accessible in the event of an emergency.
Making the Move
When moving, it is crucial to make sure to maintain healthy eating habits. It can be very easy to eat junk food or fast food during this transitional time, either because the move is far and most vehicles only stop for gas, which can lead many to eat food from the gas station shelves or because airports and hotels often offer options for delivery or prepackaged meals rather than fresh healthy items. As the body is working to fight the virus, it is vital not to put unnecessary stress on the organs and the immune system by feeding it only foods and beverages that lack nutrients. This can be avoided by planning ahead and stocking all transportation and easy to reach bags with healthy fruits, vegetables, and snacks and by drinking plenty of water. This way, meal times are not inconvenient but they do not result in bags of chips or greasy burgers because that is all that is available. For those who are making the move via car, many states offer free or low-cost samples of their local crops, such as Florida, where numerous rest stops and gas stations offer free small cups of orange and grapefruit juices fresh from Florida farms or Georgia where most gas stations sell locally grown peaches. This provides an opportunity for healthy consumption and trying the local fare.
After the Move
It is important to plan for assistance when the destination has been reached. Much like the packing process, the unpacking process can be exhausting. In addition, the timeline may feel quicker as rental moving vehicles must be returned quickly and because, even when everything is inside the new home, many want to feel at home as quickly as possible. Many cities have internet sites or phone apps to hire movers or handymen who can help with carrying heavy objects, placing furniture, and doing much of the manual labor required to get settled in. In addition, these websites may offer suggestions about local physicians and clinics that are recommended in the area, which can be vital for those with hepatitis C, especially when the area is new and it can be tough to know which facilities are fastest or are within coverage for health insurance.
As the settling in process continues, it is important to find a local doctor or medical team to continue the hepatitis C treatment plan. Initial information can often be gleaned from local websites or through contacting insurance to find out which physicians or clinics are covered and where they are located. When this has been completed, it is important to meet with the doctor, to make sure it is a good fit for treatment, and to have the former doctor transfer over all medical records. Doing this right away ensures continuity of care and proper preparation so that there are no hiccups if an emergency occurs, as the prep work will have already taken place.1-3
View References
Hepatitis C - Lifestyle FAQs - NHS Choices. (2017). Nhs.uk. Retrieved 15 May 2017, from http://www.nhs.uk/Conditions/Hepatitis-C/Pages/Livingwith.aspx
Prevention, C. (2017). Hepatitis C | Disease Directory | Travelers' Health | CDC. Wwwnc.cdc.gov. Retrieved 15 May 2017, from https://wwwnc.cdc.gov/travel/diseases/hepatitis-c
Traveling While On Treatment | Hepatitis C | American Liver Foundation. (2017). Hepc.liverfoundation.org. Retrieved 15 May 2017, from http://hepc.liverfoundation.org/treatment/while-on-treatment/traveling-while-on-treatment/