Harm Reduction Coalition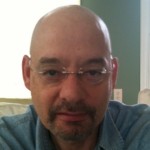 By Transplanted

·

April 14, 2016
The Harm Reduction Coalition (HRC) is a non-profit organization vital to our nation's troubles with what has become known as the heroin epidemic. They are also an excellent resource for hepatitis C prevention and education. The group maintains two main offices – on the east coast, in New York City, and on the west coast in Oakland, CA. There are satellite offices as well, operating mostly in urban areas, but in some states, they've been allowed to work in suburban areas where injection drug use is rampant. They also run a highly informative website, well-organized and easy to navigate.
Harm reduction is a set of strategies and ideas aimed at reducing negative consequences associated with drug use. Harm reduction is also a movement for social justice built on a belief in, and respect for, the rights of people who use drugs.
A radical departure from the Alcoholics Anonymous model of addiction, HRC's mission in a nutshell: keep the drug user safe. Based on the growing perception that the War On Drugs has failed, their approach supports the disease model of addiction, which encourages compassion, rather than judgment toward the drug user. Their current focus:
Syringe Access
Overdose Prevention
Hepatitis C
Drugs and Drug Users
In a 2015 Washington Journal interview on C-SPAN, Daniel Raymond, HRC's Policy Director, explains the origins of today's heroin epidemic:
"Over the last twenty years, we've seen a dramatic increase in the use and availability of prescription painkillers – opioid. There's been a broad effort to use opioids more widely, that was supported by the pharmaceutical companies manufacturing them and some people who felt, understandably, that we were undertreating chronic pain. But the consequences have been devastating. We have millions of people who have been exposed to opioids, and some people have become dependent on them, and that's created this market for heroin that we've never seen before…and it's prescription opioids that's driving this new heroin crisis."
Raymond explains, Harm Reduction Coalition got started in New York City about twenty years ago in the height of the AIDS epidemic. HIV was easily transmitted through injection drug use and sharing dirty needles. HRC began its first needle exchange programs, which can now be found somewhere, in virtually every state. But there were those – politicians, and even doctors and other credentialed clinicians – who believed that needle exchange promoted injection drug use, that people who otherwise wouldn't think of using injection drugs, would do so if they only had a clean syringe. Over the years, this argument has proven false, and with the heroin epidemic becoming increasingly virulent, some states have authorized emergency needle exchange in an effort to stem the tide of infectious diseases: HIV, HBV, and hepatitis C.
HRC supports overdose prevention by lobbying states to provide Narcane (naloxone) without a prescription. Narcane is an inhaled drug that immediately blocks the action of opioids. Last year, laws were passed in six states to allow the distribution of naloxone throughout their healthcare systems. In Rhode Island, Walgreen's now supplies naloxone directly to patients without a prescription. Unfortunately, the drug's newfound popularity has sparked a 60% price increase, making it harder for non-profits to meet the demands of the heroin epidemic. But there is good news as well. Congress has lifted the ban on federal funding for needle exchanges.
Harm Reduction Coalition has also taken a role in trying to obtain lower prices for hepatitis C drugs.
The HRC website features a downloadable, printable brochure on hepatitis C. Access it here.
Visit the HRC homepage here.
This article represents the opinions, thoughts, and experiences of the author; none of this content has been paid for by any advertiser. The HepatitisC.net team does not recommend or endorse any products or treatments discussed herein. Learn more about how we maintain editorial integrity here.