Getting to Know Bill (Part 2)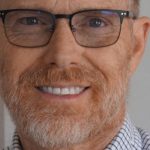 By Bill Bartlett

·

December 12, 2016
You know what HepatitisC.net's contributors and moderators think about hep C, but there's more to us than hep C. We're doing a Getting to Know… series to introduce you to the people behind the names. Our the goal is to help you get to know us a little better. Check out more from one of our newest contributors, Bill Bartlett. Part one of our Getting to Know Bill article can be found here.
---
Besides hepatitis C, what other health conditions do you manage?
I get migraines. They suck, too. (Fun fact: Bill is also a contributor for Migraine.com!)
What are you most grateful for?
Friends and family…
Is your glass half full or half empty?
My cup runneth over.
What is your favorite childhood memory?
My mother's laugh still echoes in my mind.
Besides writing for HepatitisC.net, do you work outside the home?
Yes, I am an interfaith chaplain at a local hospital. Well, actually, I am a Chaplain Intern in a program called Clinical Pastoral Education. It is training for Chaplains. So, it's work, but I'm not getting paid.
What is your favorite quote?
I have always liked Lincoln's way with words. One of my favorite things of his is what is known as the Bixby Letter, written to a woman thought to have lost five sons in the Civil War: "I have been shown in the files of the War Department a statement of the Adjutant General of Massachusetts, that you are the mother of five sons who have died gloriously on the field of battle. I feel how weak and fruitless must be any words of mine which should attempt to beguile you from the grief of a loss so overwhelming. But I cannot refrain from tendering to you the consolation that may be found in the thanks of the Republic they died to save. I pray that our Heavenly Father may assuage the anguish of your bereavement, and leave you only the cherished memory of the loved and lost, and the solemn pride that must be yours, to have laid so costly a sacrifice upon the altar of Freedom."
What teacher inspired you most and why?
I had a college professor who encouraged me to write. It was a tepid endorsement of my writing skills at the time, but I was able to turn that into a marketing communications career that I really enjoyed…before I lost my head, went to seminary, and became a chaplain.
When you were little, who was your hero and why?
Brooks Robinson. All of the Oriole's players were. But Brooks Robinson is a special person. I met and spent some time with him. He is genuine and kind and humble. And I still think he is one of the best third basemen of all time.
What was your first job?
Deli clerk making $3.25 an hour. That was in 1979-80. I was fired. That is still the only job from which I was fired. Looking back, I realize I was probably already infected with hepatitis C at the age of 18. I was diagnosed at 40.
Are you an introvert or an extrovert?
Little of both. Depends on how I am feeling. I tend toward being outgoing and extroverted.
Do you play any instruments?
I play guitar. I was trained on piano, flute, recorder, and song flute when I was a kid. I was handed all types of instruments, including things like the dulcimer and autoharp. The guitar was the only thing that stuck.
Where would you go if you could close your eyes and be anywhere?
I really like where I am in life and on the planet. So, I don't think I could transport myself to a place or time that is any sweeter than our little slice of the world here in CA.
What is one thing you've always wanted to do?
I love sailing. I want to get a trimaran and sail down the coast to Cabo San Lucas with my wife.
What would you do if you won the lottery?
Pay off the house and support a few local charities. Transitions Mental Health in San Luis Obispo does great work in our community. We also appreciate the efforts of a local land conservancy to set aside land for public use.
This article represents the opinions, thoughts, and experiences of the author; none of this content has been paid for by any advertiser. The HepatitisC.net team does not recommend or endorse any products or treatments discussed herein. Learn more about how we maintain editorial integrity here.