Get Treatment and Get Cured!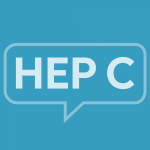 By Editorial Team

·

May 29, 2019
Receiving a hepatitis C diagnosis can be alarming, and even scary. Especially if you're not sure how you contracted hepatitis C, you may be frustrated. However, the good news is that hepatitis C can be cured! While many older treatments had harsh side effects, newer treatments have fewer side effects, and shorter treatment durations. In other words, many patients can get treated and get cured in just a few months!
There are many reasons to start treatment and get cured. Getting cured can reduce your chances of liver cancer, improve your overall health, and make you feel better- both physically and mentally. Do you need help getting treatment, or want more reasons to get cured? As part of Hepatitis Awareness Month, we're showcasing the importance of starting treatment and getting cured. Check-out the articles below!
Accepting The Cards That Are Dealt To Us: Steps for The Newly Diagnosed
When getting the news of a hep C diagnosis, the reaction can include shock, fear, denial, and anger. However, learning to accept the cards that are dealt to us is one of the ways we all must learn to deal with, in order to get through this journey. Read more.
New versus Old Treatments for Hepatitis C
Every year since 2011, new variations on direct-acting antiretroviral drugs (DAAs) has been released. New DAA treatments generally have much higher cure rates, are taken for shorter durations, and best of all, have fewer, less severe side effects. Read more.
How Hepatitis C Can Kill You
All of the scariest things that can happen to a person with liver disease from hepatitis C all happened to me. They could have all killed me, but they didn't! Read more.
Why You Shouldn't Wait to Get Treated for Hepatitis C
Most of the new hep C treatments are taken orally, once a day for 3 months. The cure rates are 90-100%, which is an astounding change from just 10 years prior. The side effects can vary, but for the most part, the impacts to one's lifestyle are fairly minimal. Read more.
How to Use Financial Assistance Programs to Pay for Treatment
For many, the cost of hepatitis C medications can delay or prevent treatment. This is especially true for individuals without health insurance. There are some financial assistance programs available to help pay for medication. Read more.
5 Other Reasons to Get Cured
To name a few, curing your hepatitis C ("reaching SVR") may given you more energy, reduce the muscle and/or joint pain you experience, and improve your mental health. Read more.
How Veterans Can Get Treatment
Because of veterans' increased risk of hep C, the Veterans Administration (VA) has made it a priority to perform hep C screenings on as many veterans as possible who belong to the baby boomer age group. The VA has announced that all veterans in VA care who have hepatitis C are eligible for treatment. Read more.