The Fine Line 17: Sick, But What About Hep C?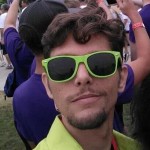 By Rick Nash

·

December 6, 2017
The Fine Line is a series from Rick. Check out earlier parts of the series here. We pick up here when Rick is in the hospital recovering from his liver transplant.
---
It was Monday when my doc came in with some exciting news: "We can release you today!" "Wait, what? I was under the impression that I could potentially be in here for weeks, and my recovery would take months." I said
"Your recovery will take months, however, you'll probably be able to leave today." She spoke with my mom about some questions she had regarding preparing the house. Interrupting I asked, "When will I do a blood panel for  hep C?" "In about a month." She told me to focus on my recovery efforts, but I had little idea exactly how tough it is to rebuild abdominal muscles after they're sliced in half.
Preparing for Recovery after Hospital Discharge
It was a hard moment, because I was uncertain if I was ready to leave the hospital yet, even though I'd crushed the benchmarks, save for passing gas. My sentiment was shared by my family, as the hospital has so many more tools for recovery and if something should go wrong. Pictured here, my nurse had to make sure my newly removed I-J didn't cause me to bleed out.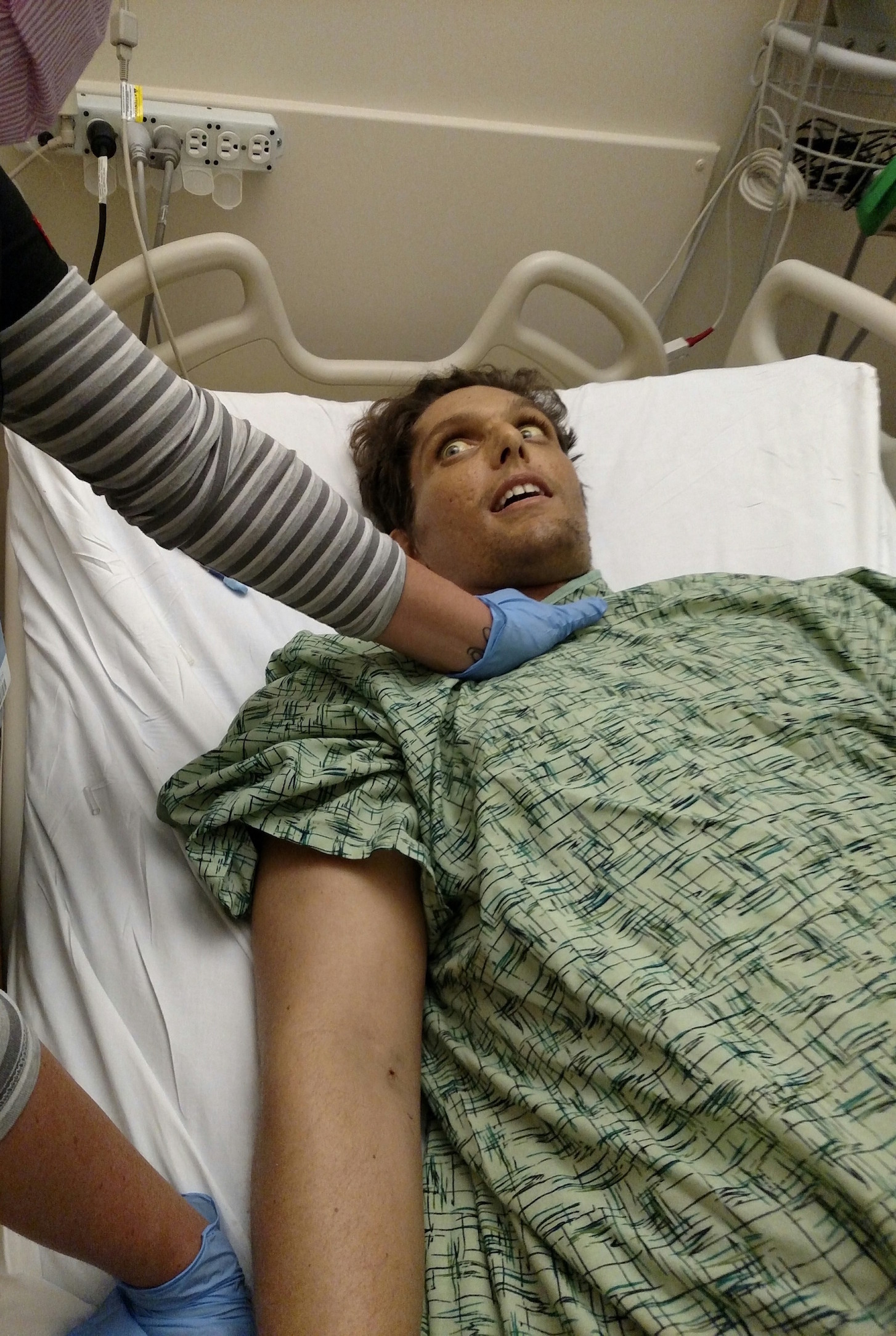 But, there was a fact that I wasn't considering. My nurse reminded me that the hospital is where the most sick people are. While this was a clean floor, the risk for infection and illness increase the longer someone stays in the hospital. And now that I was on anti-rejection meds I was more vulnerable to everything so it was doubly important that I return home. I would later learn exactly what a fertile environment this was for someone hep C, as I approached my sixth treatment.
Happy to Be Home
It was a wonderful moment, being able to go home, alive. I rode home with a pillow over my stomach because the seatbelt felt odd against the staples that I could feel. Arriving home, everything was set up, clean and ready for my arrival. My dietary restrictions weren't as bad as they'd been, but I had new ones. Some would stick, and others wouldn't. I was to stray away from any raw foods, from anything that hadn't been washed, even a banana. I wore my mask consistently while outside my room to help prevent any illness I could, and guests would also don a mask. In hindsight, I could have been less cautious, but I was staying at my parents for the duration of my recovery. So my intentions played little role in my conditions.
It was challenging adjusting to my new state, but my pain meds helped me sleep, albeit erratically, through the next day. While my first two days at home went smoothly, I wore my Fitbit HR, to watch my heart rate. A choice that would later cause panic when combined.
---
Check back for more from Rick's series "The Fine Line"