Feeling Disconnected?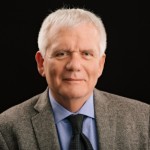 By Daryl Luster

·

March 27, 2018
There are a lot of ways that this could be approached or experienced, and none is more important or worthy of discussion or debate. As any of my regular readers will know by now, I do enjoy delving into things from as many perspectives as possible, through my own lens and that of the people from our hep C community that I speak to daily. We are, as I always say; as different as one could imagine in our experience, but we have so much more in common than we don't. And that is not always what might seem as the obvious-our hep C connection.
Feeling alone in our journey
My own disconnect in this journey started years ago when I started becoming ill. This disconnect with the world around me, in how I felt, and how those around me thought about me grew and grew. Sound at all familiar? As the sickness worsened, and the solutions mounted, which had nothing to do with the root cause-hep C. I was not tested for hep C until years later, by chance. Some of you will share a similar experience and I call this a disconnection that may have been as a result of indifference or was it ignorance, I am unsure now.
That was the first significant disconnect for me. The second one was the time leading up to and during my treatment. As it was a long time ago, it involved interferon and many of you will know about this charming and poisonous synthetic version of what our body produces as part of our built-in response to infections. It is kind of like an afterburner or supercharger that puts our body and mind into this crazy battle with itself, in some ways which can be really horrible.
The isolation of illness
Disconnected only begins to describe the level of awful. Some of you know precisely what I mean, whether you treated once for 24 weeks, 48 weeks, or as a few did-multiple times! I did the 48-week version, and I never could get my head around how anyone could ever do it multiple times. These people have my respect, and many of you who know me will know my reverence for what you endured to be cured of hep C. Talk about disconnected, I know from what you have told me just how weird those times were, and in some cases, still are thanks to the long-term after effects of interferon treatment.
Fortunately, nowadays there are better treatments in all ways. Not that they are always easy for everyone. In general, they are much easier by comparison. Amen to that!
Finding connection within the community
For the purpose of keeping this short, there is another disconnection I am experiencing more of now. What I am talking about is the one between our community of peers and the medical world. The medical world includes the science, clinical, and academic sectors. There was a time when it looked like there was a possibility that we could all work together and row in the same direction, to use an analogy. It looks more like we are rowing off in different directions now, with an even stronger and more disruptive/competitive force at work. I am fairly sure it is not a big conspiracy or anything like that but is, in fact, just more of the same old human way of doing things; maybe. Used to be there were so few people doing any meaningful work in hep C, whether community-based or medical, but now it is a dog-eat-dog landscape with ever more people and agendas. My question is whether this helps the people who are what I refer to as end-users? That is you and me and anybody who is at risk or living with the effects of this illness. I should mention that it includes those close to us or our caregivers. It feels like a disconnection sometimes…
This article represents the opinions, thoughts, and experiences of the author; none of this content has been paid for by any advertiser. The HepatitisC.net team does not recommend or endorse any products or treatments discussed herein. Learn more about how we maintain editorial integrity
here
.