Hepatitis C Fatigue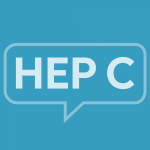 By Editorial Team

·

October 18, 2018
Hepatitis C can affect individuals in many different ways, and can take a toll on daily life. Despite potential differences, there is one experience that is commonly reported by those with hep C: fatigue.
To get a better understanding of the experience and impact of fatigue within the hepatitis C community, we conducted the 2018 Hepatitis C In America survey. Over 530 individuals participated in survey, which addressed topics such as diagnosis, quality of life, relationships, symptom management, and fatigue.
How common is fatigue?
According to over 40% of people who took the survey, fatigue is the hep C symptom that most affects daily life. After fatigue, the next most commonly reported life-impacting symptom was cognitive difficulties, such as "brain fog" or memory loss. Similarly, 65%* of people taking the survey said that they had a lack of energy in the past seven days.
Past data from our 2015 Hepatitis C In America survey indicated that these findings are similar for people in different age groups, and with different treatment histories. Overall, fatigue can be a serious, life-changing experience that many people with hepatitis C battle on a daily basis.
How can fatigue be managed?
For people with hepatitis C, fatigue may be hard to avoid, as it may be linked to the underlying progression or effects of the condition. Fatigue may also be associated with the psychological impacts of hepatitis C, including its impact on mental health conditions such as anxiety or depression.
Learning to manage this all-too-common and potentially unavoidable symptom can be difficult, but there are some common tips that may help. Some of these tips and tricks include:
Moving as much as possible: Going for a walk, doing an active chore around the house, or dancing to a favorite song may help boost energy levels.
Making a plan or a list: Creating a realistic plan for your day and checking-off items as you go may help you visualize and complete your goals for the day. Your motivation and drive to keep going may help give you the boost you need to make it through a sluggish afternoon.
Take breaks: Giving yourself the time and space to rest when you need may help you to avoid "over-doing" things, leading to more fatigue later. You know your body the best, and knowing when to push through or to sit back and take a break may be critical in keeping you going in the longer-term.
Participate in engaging activities: Taking part in hobbies that make you happy or bring you joy may help give you the pick-me-up that is needed to keep forging on throughout the day. Working on a jigsaw puzzle, swimming, coloring, painting, cooking, or anything else that brings you happiness may help keep your mind and body energized during times of fatigue.
Eating a healthy diet and drinking plenty of water: The things we eat and drink can greatly impact our mood and energy levels. Eating plenty of fruits and vegetables, and avoiding sugary sweets or unhealthy fast food as much as possible may help fuel your body to tackle whatever comes next. Staying hydrated with water as much as possible can also help boost your energy, especially when cutting back on sugary drinks such as soda or juices.
Practice stress relieving techniques: It's possible that fatigue may be caused by, or related to, underlying psychological distress, such as high stress, anxiety, depression, or other common mental health issues. Taking steps to reduce stress and foster strong mental health, such as practicing yoga, mindfulness, seeing a counselor, joining a support group, exercising, and more, can all help decrease stress and potentially decrease fatigue.
Get good sleep: Maintaining a regular sleep schedule, turning off electronics (such as smart phones and TV's) before bed, and practicing other positive sleep behaviors can help you get a better night's rest and potentially help you combat fatigue.





*top-two box, not-cured respondents