Emergency Medical Information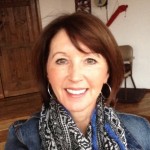 By Karen Hoyt

·

February 17, 2017
It's scary to be sick with hepatitis C. If you are having difficulty with some of the side effects from treatment, it is really nerve wracking. Whether you live alone, or with others, there may be a doubt in your mind when you think about medical emergencies. Having emergency medical information close at hand is a great way to put your mind at rest when you are living with liver disease.
Many of today's smart phones have an emergency section. Most ambulance drivers know that, but if someone finds you lying on the street, they may not think to look. A medical bracelet can contain a lot of information too. You may consider shopping for one and having your information on it. I have always kept a piece of paper with some basic information on it. It is folded with the words facing outward and is next to my state identification, or drivers license.
Important Information for Medical Emergencies
Name: Your full legal name as it appears on your state identification card.
DOB: Your date of birth
Mailing address: Most of the time, it is the place where you live. Be sure and put the address that goes with your insurance information if you are using a different address than your home.
Diagnosis: Your full diagnosis should be on there. You may write Hepatitis C Virus. If you have cleared the virus, you can write SVR for "sustained viral response". I write that and also "cleared" next to it. I also write symptoms that I live with such as low platelet count, anemia, hepatic encephalopathy, or neuropathy.
Emergency Contact: Your personal contact could be a next of kin. It may also be a person who you are close to, such as a friend or neighbor. This will be the person they contact if you are found unconscious or incapacitated. Be sure and let that person know that you are counting on them to help the hospital in case of an emergency situation.
Hospital: The name of your preferred hospital can be helpful. There are several hospitals in my area. My insurance is connected with only one of them. They are the ones who have my medical history also. When I had a massive varices bleed, they took me directly to that hospital even though they passed another one a few miles before they got to mine. I personally feel that having my doctor called in on my treatment early helped save my life. The emergency medical staff can always make the best call based on your health and your information.
Doctors: The name of your primary care doctor, gastroenterologist, hepatologist, or transplant surgeon should all be included.
Surgeries: If you have recently had any surgeries, such as a transplant, write the name, date, and place of your surgery.
This may sound like a lot. It will be a few lines and perhaps a paragraph. Write or type it out neatly so that it is easy to read. I always feel safe knowing that my emergency medical information is easy to locate in case I get sick.
This article represents the opinions, thoughts, and experiences of the author; none of this content has been paid for by any advertiser. The HepatitisC.net team does not recommend or endorse any products or treatments discussed herein. Learn more about how we maintain editorial integrity here.