Efforts for Increased Access to DAA's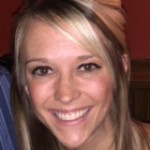 By Corinne Miga

·

November 10, 2015
Early in the month of November, actions taken by the government should bring hope to many. On Election Day, November 3, 2015, opinion polls identified drug prices as a top concern among voters. In response, President Obama's administration has announced a plan to hold an all-day forum on November 20, 2015 to address the impact of rising medication costs. The objective of the forum is to generate discussions including both plans to heighten the discovery of groundbreaking drug treatments and to address the high prices of prescription drugs, in order to make them more affordable and accessible to all Americans. The agenda, however, does not include mention of price controls.
According to the New York Times, the government said in the invite to the forum: "In general, the development of new, innovative medicines has been good for both patients and our economy. However, the high and growing cost of drugs has created hardship for families, employers and states. Specialty medications represent only 1 percent of all prescriptions but, in 2014, these medications resulted in over 31 percent of all drug spending." The secretary of Health and Human services, Sylvia Burwell, has sent invitations to the forum to an array of pertinent attendees including: pharmaceutical executives, doctors and hospital executives, state officials, patient advocates and insurance carriers.
This is relevant for those living with chronic Hepatitis C as significant advancements in the treatment landscape has subsequently created an extensive increase in the cost of treatment. Direct acting antivirals (DAAs) are highly effective, however, they can cost $1,000 per pill, making insurance approval difficult to obtain.
Although there has been no specific mention on the November 20th forum agenda to address the cost of antiviral treatment for HCV, specific efforts have since been made by the Centers for Medicare and Medicaid (CMS). In fact, two days after the announcement of the scheduled forum, on Thursday, November 5, 2015, CMS announced its commitment to efforts to ensure that Medicaid recipients have access to essential medications that are prescribed.
In order to maintain a balanced approach between the medication advancements that result in better health outcomes for Americans, yet expensive cost of prescription drugs that contribute to a lack of access to potentially life-saving treatments, CMS sent letters to both pharmaceutical companies and state Medicaid's. CMS letters to the pharmaceutical companies (including: Gilead, AbbVie, Johnson & Johnson and Merck) inquire about price arrangements that exist among state Medicaid programs as well as other ways they can contribute to make the drugs more affordable. You can see copies of the letters written to pharmaceutical companies on the link below: Assuring Medicaid Beneficiaries Access to Hepatitis C (HCV) Drugs.
CMS also sent letters to state Medicaid programs, expressing concerns over the stringent restrictions that are endorsed as a means of containing costs. CMS Acting Administrator, Andy Slavitt, was quoted: "Our notice to state Medicaid directors reminds states of their obligation to provide access to these promising therapies based on the medical evidence, and that they have tools available to manage their costs."
This appears to be a much needed step in the right direction. It is hopefully the beginning development of a plan to address a lack of access to effective medications without leaving individuals penniless. In the meantime, it is important to continue to seek medical care, advocate for yourself, talk with others who are fighting the same battle and vote for representatives who will continue to best address these issues while elected.
This article represents the opinions, thoughts, and experiences of the author; none of this content has been paid for by any advertiser. The HepatitisC.net team does not recommend or endorse any products or treatments discussed herein. Learn more about how we maintain editorial integrity
here
.